Beyerdynamic has announced a new budget series of mobile headsets. The Byron series includes the wired in-ear Byron, and the Byron BT and Byron BTA Bluetooth headsets.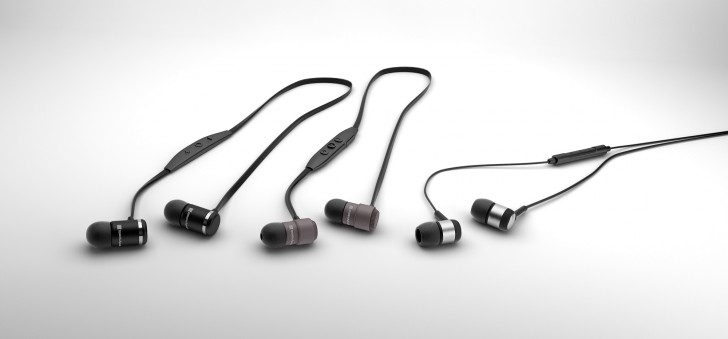 Byron BTA, Byron BT, and Byron (L-R)
The Byron is the cheapest model and plugs straight into your phone or tablet. It has controls on the side to adjust the volume as well as a microphone for calls.
The Byron BT and Byron BTA are similar, wherein they are both wireless Bluetooth headsets with a short cable that hangs above or below your neck and a remote control module. The BTA is the more premium model that has a dock charger that snaps on to the headset with fast charging support whereas the BT plug into a standard microUSB cable. The BTA also supports AAC and aptX codecs whereas the BT only supports aptX. Lastly, the Byron BTA has a slightly wider frequency response.
The Byron, Byron BT, and Byron BTA are priced at 49, 99, and 199 euros, respectively.
M
What do you mean by high frequency is bad? Wider frequency ranges will make earphones more valuable. Should you refer that Sony tend to have bright sound and JBL warmer sound I can accept this.
M
There are many better earphones than what you can imagine. The question is about your budget.