The upcoming Oppo R7 has been leaking a lot lately, as it's apparently going to feature a pretty unique 'bezelless' touchscreen. Unique, that is, if you don't count the also oft-leaked ZTE Nubia Z9, which will supposedly use a display with minimal lateral bezels as well.
One thing we haven't found out so far is when we should expect Oppo to finally make the R7 official. Today a new rumor out of China claims the big unveiling will happen on May 20 (which incidentally is exactly two weeks after the Nubia Z9 will be outed).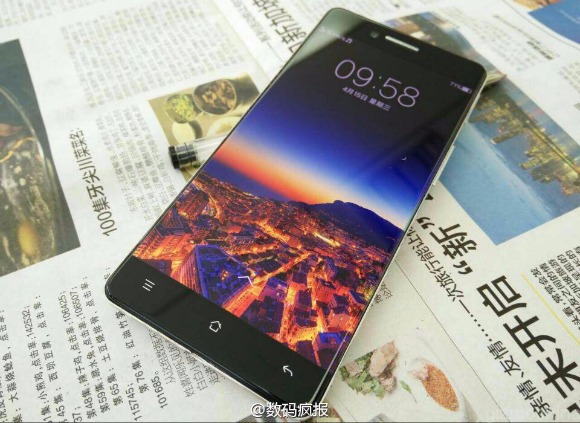 Furthermore, Oppo is apparently going to present an R7 Plus model alongside the R7. Not much is known right now about the Plus version, but we assume it will be bigger than the vanilla R7. Thus it should fit a higher capacity battery, which should allow for increased autonomy.
On the other hand, because of its thin (under 5mm) profile and 4.7-inch screen, the Oppo R7 will only fit a 2,000 mAh battery. Its display resolution is set to be 1080p, and there will be some 2.5D glass on top creating that 'bezelless' effect. It's unclear if we'll find the same tech on the R7 Plus as well.
The Oppo R7 is said to feature a 20.7 MP rear camera, and should be powered by MediaTek's 64-bit MT6795 chipset coming with an octa-core processor.
C
Love it when people who don't understand the language try to "teach" the others...
T
Before you give advice to others, I do think you who differs "NONE" and "LESS" should understand more about "LESS BEZELS" and "BEZEL-LESS" in this content.
H
well, Oppo is a company which produces gr8 products but they're way far expensive for a chinese phone... I really loved the R7. Also the global availability is unknown for these devices.