Big iPhone redesigns will only happen once every three years from now on, report claims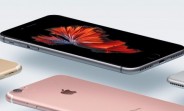 According to a new report out of Asia, Apple is going to make a change in its iPhones' lifecycles. Up until now, the company sort of emulated Intel's tick-tock model - one year we'd see a new design, and then the next year's models would only feature refined innards, keeping the looks. This has most recently been the case with the iPhone 6s and 6s Plus, of course - keeping the design of the iPhone 6 and iPhone 6 Plus while sporting better hardware on the inside.
So you might have expected the iPhone 7 to bring with it a big redesign, but all the rumors and leaks we've seen about it so far say that won't be the case. Aside from the repositioning of the antenna lines that are now very visible on the backs of Apple's smartphones, the design will remain mostly unchanged compared to the 6s generation, with the same metal construction expected (as seen in the renders below).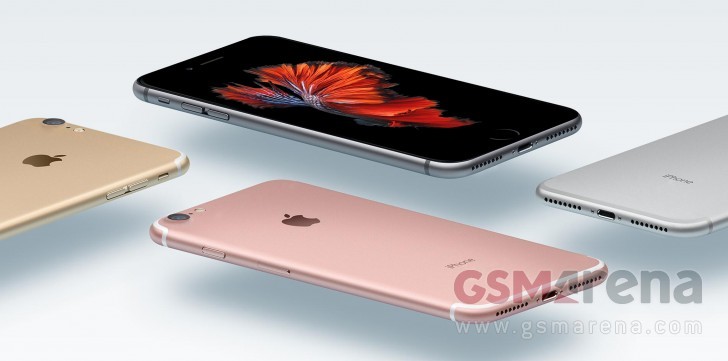 This will allegedly be the start of a new product cycle extension by Apple. The 6/6s/7 iterations will be the first to offer similar designs over three years, but this model should continue in the future. So if you want an iPhone that looks nothing like last year's, you'll need to wait for the one coming in 2017. And this one might be the first to employ an AMOLED touchscreen, rumors say.
The decision to alter its smartphones' lifecycle in this way was made by Apple because of the current market conditions, with sales slowing down. Apple doesn't expect to sell more phones in 2016 than it did in 2015. Another reason has to do with the fact that at the moment there isn't any new earth-shattering technology that it can cram into its handsets. There's apparently little room for major enhancements right now.
So what you're likely to get with the iPhone 7 is a better camera (with a dual-lens on the Plus model), water resistance, maybe a bigger battery, and possibly the removal of the 3.5mm headset jack.
C
even the sony xperia z3 compact is the same battery rating for the 6S+ in gsmarena and it was released in September 2014. http://www.gsmarena.com/battery-test.php3?idPhon­e=7243#show don't make a fool of yourself please...
D
I honestly think the reason that they lack of innovation and re-design is because they have run out of ways to market things that seem like they are Apple's latest creation. You can only make Peanut Butter and Jelly sandwiches so many ways.. Granted ...