We are spending more and more time online and our communications are steadily moving to the constantly-connected space. But as is uncovered constantly said space is in persistent threat of unsanctioned spying and general breaching of privacy by government agencies all over the world, such as the infamous National Security Agency in the US.
In order to protect its businesses and the people using them the biggest companies on the web have formed an alliance to pursue a reform, detailed in five principles. Those companies are Microsoft, Google, Yahoo, Twitter, Facebook, LinkedIn and AOL.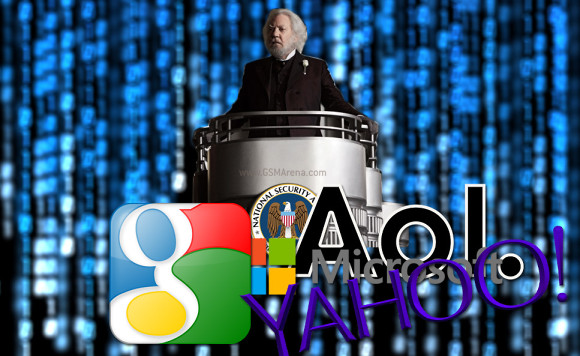 The principles are as follows - Limiting governments' rights to collect users' information, Oversight and accountability, Transparency about government demands. The list goes on with respecting the free flow of information and avoiding conflicts among governments.
The first principle requests that governments limit their surveillance to individuals, suspected of wrongdoing and not collect bulk data of internet communications. Also said governments should limit their ability to compel service providers (like network carriers) to hand over user data.
The second principle wants these government demands for user data be fulfilled with transparent and public rulings by independent courts and not be hidden from the public eye.
Next up companies want to be able to reveal specifics to users about government demands. "Governments should allow companies to publish the number and nature of government demands for user information."
Finally companies want a robust and principled framework of laws between governments concerning data collection so as to avoid conflicts between governments.
You can find the full page for Reforming Government Surveillance in the source link, where enclosed are quotes by Mark Zuckerberg, CEO of Facebook, Larry Page, CEO of Google, Marissa Mayer, CEO of Yahoo among others.
P
Nothing can touch me. NSA isn't bigger than me!
D
As fun as this back and forth was...I'm now bored with this topic. As for reality...there is no such thing as 1 reality. I live in mine and you live in yours. That's why there is such a things as a caste system in many cultures. The rich an...