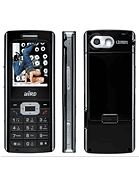 M
Dear all bird d611 phone users,

I am Md. Golam Hossain (Jewel). Dear all bird d611 phone users,I know that all of them we are face to a problem, how to use our phone Bird D611 as a modem. That means how can I uses our phone Bird D611 as a modem for PC to Mobile internet and how to uses our phone browesing to the PC.

I have a SOFTWARE, It can connect to the PC & you can esialy uses this phone as a modem. Then you can browsing to the internet in your PC , that means your computer. You can uses bluetooth or USB for PC connection to browes internet.

Thanks

If you need to the software you must inform to me.

Md. Golam Hossain (Jewel)
Country Name : Bangladesh, Dhaka.
Phone : 01717940005 (ISD)
Phone : 01671808149
A
This bird fone is awesome for it's price, cheap but good. It has the a2dp profile but the function is not turned on, what a pitty though. But it's a must have fone especially when u don't need all the high techs available in nowadays fone
j
I need internet to pc browser software. that means i want to uses my bird d611 phone as modem.
j
I need a bird d611 phone browser software. Pls reply,how can i get it. Email : golam_hssn@yahoo.com
j
i send to a mail , but i can not any response . can i uses my bird d611 mobile to internet mobile to pc, that means i see as a modem. pls response me .
j
bird is good. i have one question. how can i uses d611 as a modem. that means, can i uses internet at mobaile to pc? pls send to this proces.
Total of 8 user reviews and opinions for Bird D611.