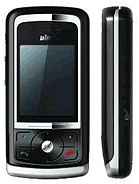 a
halal0lia, 20 Dec 2008what a piece 0f crap this ph0ne is!!!! It basically has N0THING usefull that a ph0ne sh0uld c0ntain Wrong,It can Make you Breakfast In the Morning
?
Better than n97 :).we can compare it to apple iphone 4. or Nokia n900.It can beat any android phone....great make china
s
wow!!a great new phone..unbelievable..
a very good competitor of the upcoming phone from nokia (N 97)
h
what a piece 0f crap this ph0ne is!!!! It basically has N0THING usefull that a ph0ne sh0uld c0ntain
s
it seems a nice phone.but the latest facilities are not available. like bluetooth and ir
T
Very nice looking, the buttons on the side look bulky....(?). Tiny screen! Smaller than my Motorola Rzr's screen. Under the data information about the phone, I see a whole bunch of NO's, which isn't very appealing.

How come no companies are making WIFI phones?
Q
ya l0l godzilla x1v s0 wat its fr0m china.. if u think u can d0 it better then u g0 n creat a ph0ne f0r urself d0n c0me here n view BIRD ph0ne..
Y
I don't find it weird. I think it looks really nice and sleek. And the way you said it, godzilla, sounds really much like a racial criticism.
?
This is a very nice phone, it is light and easy to use. The graphics are more sleek and modern than previous Bird phones, it has a Lenovo or LG look about it, greys and blues, which complement the blue glow from the keypad. However, the alert boxes are unmatched graphically.

It is worth noting that my phone does not have French, Spanish, Portuguese, or Hindi. It is a mainland China model, so perhaps an export model is slightly different. This phone supports the display of traditional chinese characters, which is a refreshing change for most mainland phones. However, the interface is limited to English and Simplified Chinese, you also cannot input in Traditional (HK, Macau etc) characters (Bird is attempting to break into the HK market). Previous models of Bird phones only supported mainland characters. Similar Bird generation phones with similar software may be able to imput in Traditional Characters (I don't remember the model numbers I tested though, they all had the new grey look)

The dictionary function is still present in this phone, though along with the other current generation bird phones, it has a much worse interface than before. You are required to break out of the screen to a dedicated imput screen, then back into the dictionary. On the plus side, there are more language tools, and they seem to be upgradable by changing some files on the phone (though I have not explored this).

The input for text is changed, pressing 1 used to scroll through the puncuation marks, but now it brings up a break out screen of all the puncation to move through, slightly annoying to get used to. The Chinese input is also different, instead of pressing left and right to change words and down to change characters you need to press star to change words and left and right to change characters.

Some settings, display settings and menu settings (matrix or list) have gone, but you can now use any ring tone for your sms and alarm. Another small annoyance is that the large "OK" button doesn't go to the menu, instead it loads up the internet, and you can't change this, or any of the d pad's short cuts.

The screen is very clear and bright. The camera is typically slow at large res, but it does a decent job. It has the usual photo editing tools for bird phones, add text, change colours, icons etc (though it is somewhat lacking on the non touch screen models). It also has a few other apps such as paint (really limited - not a selling point, I think they are just experimenting), MFlash player (comes loaded with a couple of animations, no KTV though it seems to be able to play them but not a dedicated app this time), health, currency converter, stop watch. The firm ware has a version number so I assume you can update it, but Bird has no downloads on their website.

I would buy this phone again if I lost it tomorrow. It can be picked up for a reasonably good price (700-800 RMB about £50 sim free bought May '07) if you shop well.
Total of 13 user reviews and opinions for Bird D636.