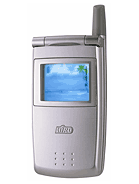 O
I Love the phone and has long battery life span, but my problem with is that it does not have much ringtones and does not allow downloading of ringtones
C
I like the phone my problem with it is that I can't download ringtone on it as other product. Pls I need your help and I want to know the country that produce bird.

Chizor
s
i want ringtone for s1160 plus can anyone help me plzzzzzzzzzzzzzzzzzzz ?????
e
great phone but speaker is a big problem,often very difficult to repair when it falls to the ground
K
Its the best phone i've held so far and i love it. However most of my friends do not like its name.
a
hi adeel ali.... i also search for ringtones for my bird a120... and my advice is wait for a few month
Total of 47 user reviews and opinions for Bird S1160 Plus.