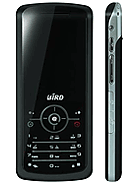 s
guyzzz ..... the spex iz not 100% true

it may have a cstn display but not 65k ....

thatz not even 4 k ..... itz got no color :P

just a mono display with blue backlight ...lolzzzzzzzzzzzzzzzzzzzzzzzzzzzzzzzz

nw ... thatz pretty sexy ..... keep shagging thiz sexy babe ... mu ha ha ha

i cant stop laughing ....who wrote the spec!!!
l
many customers still want simple phones, with slim bodies, don't you get it? I am one of them
g
are you guys series is this a phone of the year 2007 seriously ... i think the bird guys aint flying high enough ... why are they in the same level they stayed few years ago ... maybe its time to jump up and fly to the future don't you think ... or else people will buy this phone saying " ohhh what a cute little poor birdy how sweet come here birdy " and when they discover the truth they will get angry and throw it away saying " fly away !!!! "
S
Yo guys wot do yo know...Thats one of the sexiest fons ive ever seen...N i leave ma n70 home...N keep this with me.Don take me 4 a crazy..Cause that really is worth buying.Thats slim n sexy n the fm rocks...Cant really tell that which 1 is better @n70 or this 1..@A lil tricky 2 connect 2 headset n charger tho ..N they have the same port...No complains ,just perfect as a secondary phone.Keep rocking ma sexy babe..I aint dumb 2 ask 4 a irda or usb connectivity..Thats a low end phone.Thats doesnt even have a phone memory 2 save contacts or messages,even then it rocks..Rocks ..rocks.Enjoy
c
its the best mobile I have had ever seen in centuries. Its the true mobile phone and cost me only for US$ 25. I am very happy with this phone. please do not buy other than this mobile. thanks bye
Total of 12 user reviews and opinions for Bird S758.