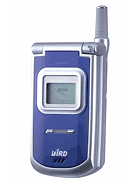 M
Hey Chima, check this post out:
I do believe that you need a new phone, so check the following:
1. Samsung SGH E770
2. Sony Ericsson K800 (its a bit expensive, Im lucky to be getting it for Christmas)
3. LG Chocolate
4. Samsung D900
J
Brid phone doesn't have GPRS too. Very bad as cant rec'd or Send MMS! My Nephew who is only 13 went to buy this phone from one dealer here in kamunting. And the Man say got GPRS function BUT actually none at all as not recognized.
b
it's a very good phone but it doesn't infra red bluetooth and it's not an edge phone and the bad thing is bird does not have service centres. and thier part's is not avalable in the market
c
well the phone is nice.but i have been having problems with my.i have two v10 and one has aproblem of (no sim card error),the other fell into water and started vibrating why and they are beyond repair here in nigeria.why.i need an answer or a new phone from u guys now.
?
bird v09-10 is a big flop mobile especially when it is intended for a regional language.

chip design is not reliable and create troubles at times. scientific design is very poor.
my v10 handset encountered a problem in language input mode and it is working for thai only and not for english.

no global services and market in india is nil for a loser company like bird.

dare to mail me at :

iloveorkut86@yahoo.com
A
This is the most beautiful handset I ever see. Please why did you give it as V09 but in the case you wrote V10?
p
i felt sorry going through the details of bird mobiles.i am ur rds for north bengal,unless you come out with irda ports,video cameras & mp3players your drems are bound to be a super dupper flop.

please consider seriously and give the latest feed back if possible.

regards
probal das gupta
siliguri
india
L
I really like your design og all ypur phones. But there are som spesifications that could be improved. And you need to work more with commersials for your phones. I had nor heard of it before i saw it here looking for a Samsung phone. But, anyway, keep up the good work!
S
I bought this phone last year and it has been working fine. But what a beautiful phone without infared port, camera and bluetooth. Please try and improve on it next time.
d
do not but this handphone seriously it suck

i bought it and it broke -_- retarts
f
use less phone its shape its design and it is made by china shame full dont bye other wise u will lost your money
D
Beautiful handset with amazing dimensions......... Just A WOW!!
a
plz send me the price of bird v09 model in indian rupees
Total of 13 user reviews and opinions for Bird V09.
ADVERTISEMENTS