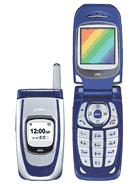 N
I've been watching this phone for about 2 years, first saw it priced at 45 USD, I was able to haggle this Rude Pakistani guy down to 35 for it. It's a very basic phone with generic ringtones(polyphonic only no mp3s) it does not do anything except play a few games, have an alarm clock, no speakerphone although it has AN AWESOME LOAD OF SETTINGS TO PLAY WITH, like it shows you every single freaking network in your area lets you connect to the networks YOU want to connect to lets you adjust it's band right out of the box, its a very good concept although the company has to my knowledge gone out of business. Do not pay more than 50 dollars for this phone 40 dollars is fair, but 35 is what is appropriate for it new. I'm having trouble finding accessories for it, but man i wish they made the software the same way for all the big name phones as they did this one. Any questions msg me at tibiaowns(at)yahoo.com and Ill give you all the info i've been able to find.
?
well my phone is allright, nothing has gone wrong and ive had it for 6 months. i think its a good phone, its small unlike other phones. so i really do like my phone.
T
This phone is a disappointment. It did not last up to 3months it has develop a problem such that i can't even power it on.
All my investment gone.
?
Are the dimensions off for this? It says it's 73 x 21 x 19 mm, but the width seems off...
J
it looks nice although i never really had one but n e way im about to buy one so if you can send me an email about this phone
M
My boyfriend got me this phone and it never even lasted 3 months. This gadgets performance is just a big ZERO.
j
the phone is slow am not sure wether its the software, there r no customisable ringtones or mp3 tones,the earpiece does not have that sound quality basically the phone is just a good let down.
C
my psones screen went dead after 3 months. this is not a phone for a long tyme serious user. it's pperformance is pathetic and ringtones r shallow and borring
j
I spent 100$ for this phone & i dont think it's worth it, coz the phone is slow and hangs as well, my internal screen just went dead and the dealer will not accept to look at it despite my 6 month warranty not expiring. IT'S A DAMN REAP OFF IF U ASK ME. CONSUMER ALERT "DO NOT BUY THIS PHONE!"
X
About this phone: I have buyed one for my baby.. is a nice lookful device, pretty nice, small, very melodyous. Looking at the datacable and connector, at the positioning of the keyboard, I saw that is near to be a Samsung phone.
I pay for this 80USD in Romania (special discount from 100$)and I can say that I am very satisfied about this phone. To other guys: please, don't speak foolish if youdon't have seen nearly this phone. Is a small device with full capabilities, great for girls. Buy it if you wish a small songbox.
X
Where can I find synchronising software for this phone? After 5-6 mounths, www.birdintl.com still says "page update soon".. can anybody tell me something about the software of this phone? Thx..
Total of 15 user reviews and opinions for Bird V5510.