Bixby Voice still isn't any good at English, US release gets pushed to late June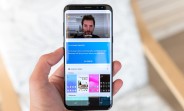 Remember Bixby? No, not the Google Now-esque (but don't call it that) feed of cards that sits to the left of your leftmost homescreen on the Galaxy S8 and S8+ (and is pictured below). No, not the Bixby Vision feature that looks at stuff through your camera's viewfinder and can identify the things it sees. No, we're talking about Bixby Voice. You know, Samsung's extremely overhyped virtual assistant that was supposed to (for some reason) live on the S8 and S8+ alongside the Google Assistant.
What do you mean you forgot about Bixby? Samsung sure hasn't. However, it's hit a snag. Bixby Voice, the virtual assistant part, is already live in South Korea, and it was promised to arrive in the US "later this spring". That season ends on June 21, as you may know, which is when summer kicks in. And now a new report says Bixby Voice will only be out in US English in late June - and that's if everything goes well from this point on.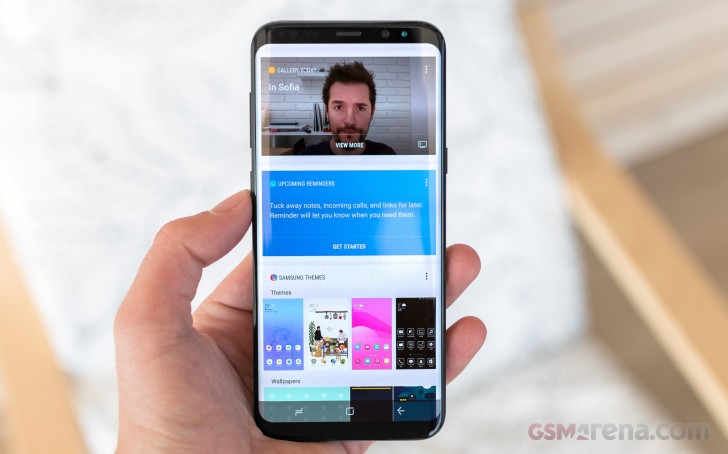 So we can safely assume it won't make the initial time frame. What's the matter with it, why is it delayed? Apparently it just isn't very good at understanding English - something that is obviously a big problem for a virtual assistant you're supposed to talk to.
Today's report goes on to say that Samsung's internal aim was to have the assistant ready for the US in late May. So compared to that timeline, this is even more of a delay. Hopefully the Korean company manages to properly teach Bixby some English soon, otherwise that decision to have a Bixby button on the side of the S8 duo will prove quite bad in hindsight.
?
So much with the overhyped, useless and gimmicky bloat & hardware. As expected, Samsung is a gimmick and copycat company after all.
D
Bixby will be fine as it signals the parting shot from Google and that annoying Google Now .Samsung isnt gonna bend over like LG,Huawei,HTC,ZTE and Motorola or Sony as they have more control over their handsets and ecosystem,after all, Sasmung is AND...
A
I'd be less annoyed about this if we didnt have that annoying bixby button. I accidentally press it SO often! If its so delayed for the US english, Australian English will never arrive. Definitely an afterthought fot them. They'd have better luck add...
ADVERTISEMENTS