We have been following the beautification process of the BlackBerry Passport closely, starting from last year's gold-plating job by a Vietnamese company, and the official Canadian gold version from only a few days ago. The company has been quick to ship the Limited Edition 50 pieces and they have started showing up at people's doorsteps.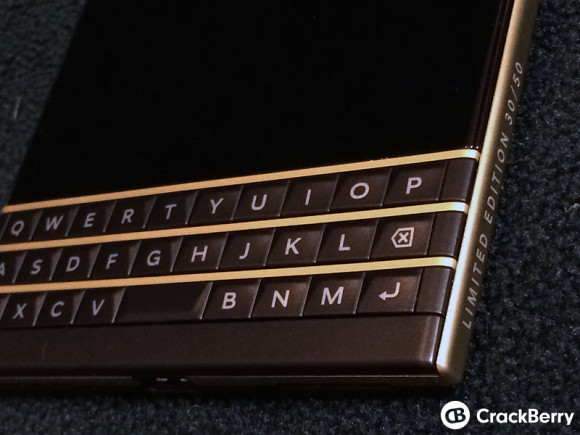 The live images come from anonymous owner 30/50, and unsurprisingly confirm the gold details in BlackBerry's press release. The Limited Edition and serial number engraving are the only design elements on the gold frame for a stylish, restrained overall look. The posh leather back has been left out of the photoshoot, unfortunately.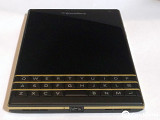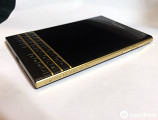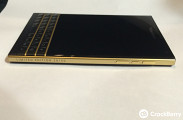 Limited Edition Black & Gold BlackBerry Passport
It would also appear that the whole lot was manufactured in Canada. The Limited Edition sold out almost instantly, and is now altogether absent form the BlackBerry online store.
Via
D
Sony??????? are you kidding the laggiest phone i ever used... expect its Screen there is nothing best about it. Even they don't have their own OS. :P
A
The phone looks as elegant as it actually is!
n
this is not for children....