A familiar dual-camera
The Black Shark 2 may be a gaming phone, but it is well equipped to handle photos and videos, too. It has the same main and zoom cameras as the Mi 9, with the ultra-wide snapper being the one missing.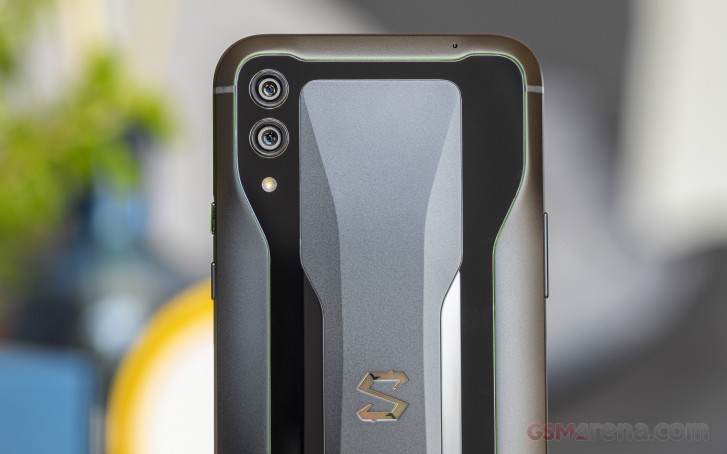 So, the there is a huge 1/2"-type 48MP sensor behind f/1.75 lens on the back that spits 12MP images - this is your main shooter. Then there is a 12MP telephoto snapper for 2x optical zoom. A single-LED flash is also around.
Phase-detection autofocus is available on the Black Shark 2, but the is no optical stabilization on either of the snappers.
The default camera app is the one thing lifted from MIUI and hasn't changed one bit. Swiping left and right will shuffle through the camera modes and you will find additional settings in the tab above the viewfinder. It lets you adjust some settings like beautification, HDR, AI, video mode and picture quality.
Oddly, the Black Shark 2 lacks Night Mode and 48MP option - both are available on the other Xiaomi phones we've handled in the past couple of months.
There is a Pro mode though, where you can switch between the two cameras and shoot at low shutter speeds down to 32s.
Image quality
The default photos come from the 48MP Quad-bayer sensor, and after the Black Shark 2 has finished processing them, they will end up in 12MP resolution. There is no 48MP mode as on other Xiaomi phones.
Before we continue with our usual pixel peeping, we have to point out that our unit seems to have a lens issue as the lower right and upper left corners have pronounced softness. We are unsure if it affects all unit or if it's limited to a certain set, but it's something to keep in mind. It's not a huge deal with most scenes, but the uneven sharpness can still be noticeable and irritating in some cases.
That aside, the images come out very good with plenty of detail, great dynamic range and lively but still reasonably accurate colors. Processing is a bit heavy-handed at times, particularly with finer detail like foliage, but overall the Black Shark 2 has admirable performance when the lighting is good.
The 12MP telephoto camera isn't quite as good - its images are slightly less detailed and noisier, but at least they retain the same good color rendering. Dynamic range is more limited here too, but that's the case with just about every telecamera on smartphones these days.
Xiaomi has an AI toggle, which is a simple scene recognition and doesn't do much in daylight. But it can offer suggestions for which camera you should use in some scenes, so if you are new to this multi-camera stuff, you might what to keep it on just for that.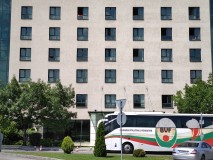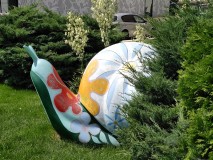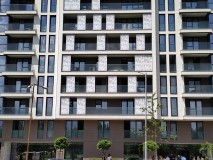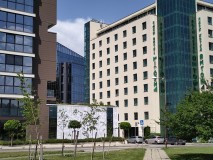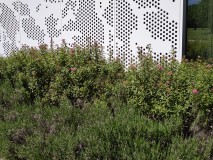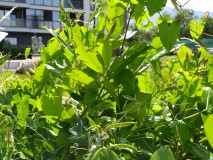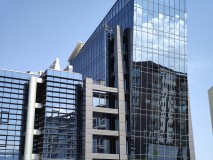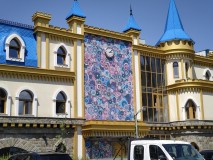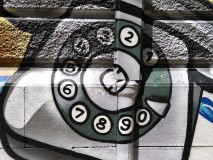 Black Shark 2 12MP tele photos
The low-light performance is about average with the large sensor doing well to maintain decent sharpness and noise levels. There is no optical stabilization, but the shutter speed doesn't drop below 1/17s, which combined with the good grip of the phone meant we didn't get many blurry photos at night.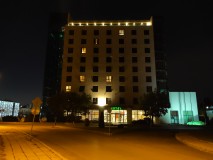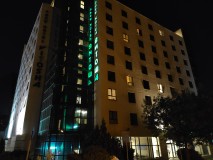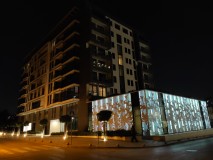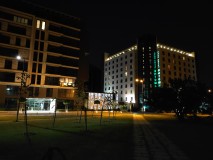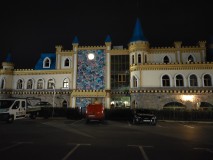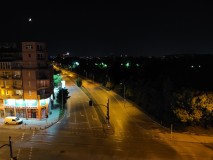 Black Shark 2 12MP low-light photos
Sadly, there is no Night Mode on the Black Shark 2 - a pity given that other Xiaomi phones have it. If you leave the AI on, it will trigger a Night Scene, but that hardly makes a big difference - a minor improvement in dynamic range is the best you can hope for.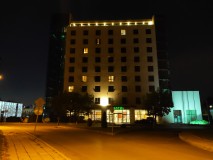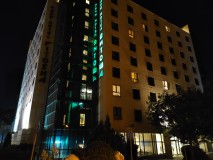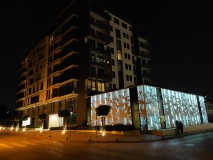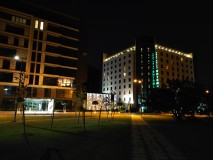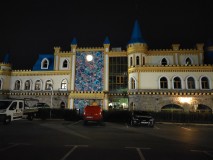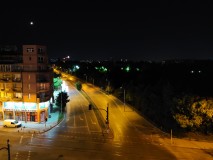 Black Shark 2 12MP low-light photos with AI
You can't use the zoom camera for night shots. If you switch to 2X, the Black Shark 2 would snap a photo with the main camera and then digitally zoom it.
Once you're done with the real world samples, head over to our Photo compare tool to see how the Black Shark 2 stacks up against the competition.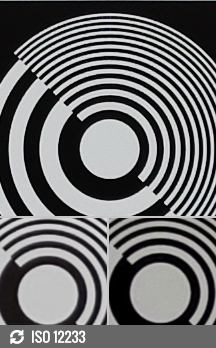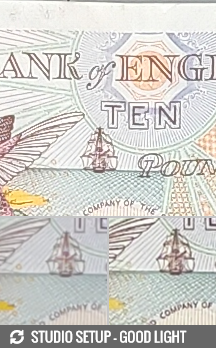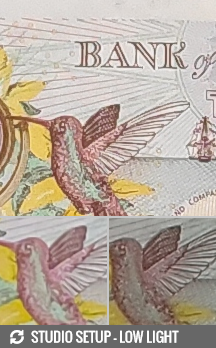 12MP: Black Shark 2 against the Asus ROG Phone and the Razer Phone 2 in our Photo compare tool
Portraits
The Black Shark 2's portraits don't get a lot of customization options and are average in quality. Subject separation is okay most of the time, although it will completely fail on some occassions . Shooting portraits is not a fast process either and it gets a bit frustrating in time.
Selfies
The Black Shark 2 features a 20MP f/2.0 snapper with fixed focus for selfies at the front and it can do portraits. Unfortunately, the quality is rather disappointing. The 20MP selfies are lacking in detail and shoot blurry faces quite often. There are beautifications effects that you should turn off as quickly as possible or the images will turn from bad to abysmal.
The portrait mode relies entirely on the processing to figure out where you face is and so its subject separation is rather poor. If you don't have a particularly messy hair it can be good enough for social networks, but otherwise it's best avoided.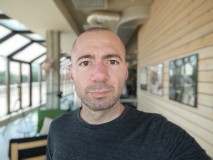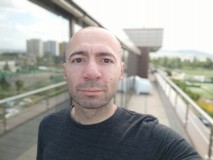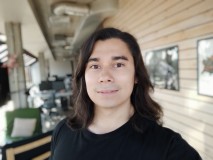 Black Shark 2 20MP selfie portraits
Overall, we can't say the Black Shark 2 is doing a good job in the selfie department despite the impressive numbers on paper. It's just one of those cases where marketing materials took precedence over acutal performance.
Video recording
The Black Shark 2 captures video up to 4K @ 30fps as well as 1080@30fps and 720p@30fps. There is no 60fps option at any resolution, and you can't shoot videos with the telephoto camera.
The video bit rate is 40-42Mbps in 4K and about 20Mbps in 1080p at 30fps. Audio is recorded in stereo with a 96Kbps bit rate.
We found 4K videos from the main camera to be reasonably detailed, although their colors came off a little cold. The noise is kept under control and the dynamic range is very good too.
The 1080p capture at 30fps is excellent across the board - resolved detail, contrast, colors, dynamic range.
EIS is available only when shooting at 1080p@30fps. The digital stabilization does a great job smoothing the camera shake at the expense of minor loss of FoV.
Here's how the Black Shark 2 compares to rivals in our Video compare tool. Head over there for the complete picture.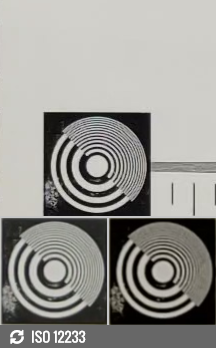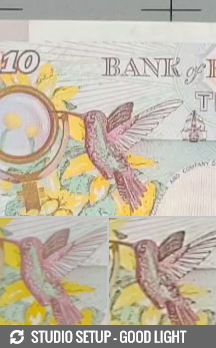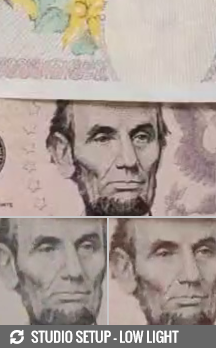 2160p: Black Shark 2 against the Asus ROG Phone and the Razer Phone 2 in our Video compare tool