Wrap-up
The gaming smartphone niche was barren for many a year and for a good reason - hardware was too diverse and few people would take it seriously so investing time and resources in the development of quality titles just wasn't worth it.
Yet as mid-rangers gained enough power to run decent quality graphics the sheer size of the market inevitably started to attract developers. After all it's a billion people market and even if only a fraction of those would look at smartphone games as something more than a time filler while commuting or waiting in line it's a number worth fighting over. So we started getting immersive, story-driven, and thought-provoking games, some of those directly ported from their console or PC counterparts. Also, phenomenons like PUBG and Fortnite were born.
That will, in turn create the need for gaming phones - after all a game worth playing is worth playing with at the highest possible quality, right? Asus, Xiaomi, nubia and Razer are the pioneers, but we have little doubt more will follow.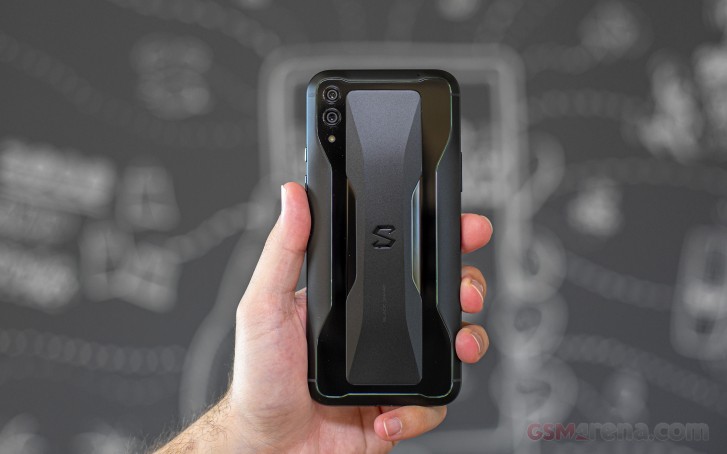 Sure, the masses will still be fine with getting a mainstream flagship with the latest chipset for their casual gaming sessions. However, those that take it seriously will appreciate the improved ergonomics and battery life of these dedicated offers and the improved cooling that makes sure throttling is never an issue.
There's also the matter of more comfortable controllers that allow for more immersive gameplay, powerful speakers and more accurate haptic feedback - something that isn't always easy to pull of in a mainstream flagship that has to be as compact as possible.
Equally important at these early stages are the looks and it's something that the Black Shark 2 got very right. In the sea of glass sandwiches it's overdesigned RGB LED-infused exterior feels like a breath of fresh air and will have no trouble finding fans.
What Xiaomi got wrong is the lack of high-refresh screen and 3.5mm audio jack - a minor issue else those would are very hard to live with on a gaming smartphone. As always though, depending on what one can get away with depends on what alternatives its competitors have so lets look at that.
The competition
The Asus ROG Phone and the Razer Phone 2 seem obvious rivals, but those are from 2018 and they are powered by last year's Qualcomm chipset, so they are a hard recommendation despite their higher refresh rate screens. Even more so for the Asus phone, which is getting a successor this very month.
In fact, the only natural rival the Black Shark 2 currently faces is the nubia Red Magic 3. That one has a 90Hz display, a bigger battery, a 3.5mm audio jack and shoulder buttons, while matching the price of the Xiaomi phone. The only area where the Red Magic 3 falls short is the camera as it only has a single snapper on its back - whether that's enough to spoil it for you depends on how important the telecamera is for your photography needs.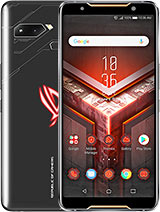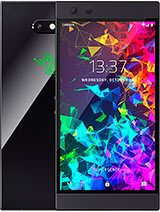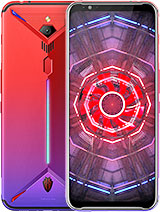 Asus ROG Phone ZS600KL • Razer Phone 2 • ZTE nubia Red Magic 3
The Verdict
The Black Shark 2 is a great phone, that we thoroughly liked, but one that we find surprisingly hard to recommend. The lack of a 90Hz screen means that while it will sustain its performance longer than most flagships it wont give you any smoother framerates. And the missing 3.5mm jack means you can't charge and use headphones at the same time, which is a bigger issue on a gaming phone than anywhere else.
We might have been more lenient about those, were it not for the Red Magic 3, which fixes both of those, while adding a bigger battery in an equally attractive looking package that costs the same too.
But then there's an alternative point of view - the Black Shark 2 is an attractively priced flagship that just happens to have a very flashy design and a few cool gaming-boosting features. The single camera at the back of its nubia rival means its not as well rounded and gives the Xiaomi phone a potential spot in the sun. And lets not forget that the Black Shark 2 runs stock Android - there aren't many of those with the Snapdragon 855 at this price point.
Pros
Excellent OLED screen, no cutouts
Body of grippy frosted metal, LED lights
The fastest chipset available with enough RAM
Great battery life, blazing-fast charging
Loud stereo speakers
Vanilla Android Pie
Granular control over everything within the Game Dock
We really liked the Game Pads
Attractive price
Cons
No 90Hz or 120 Hz screen
No ingress protection
No 3.5mm audio jack or microSD slot
Controller sold separately
No Night mode or 60fps video capture in camera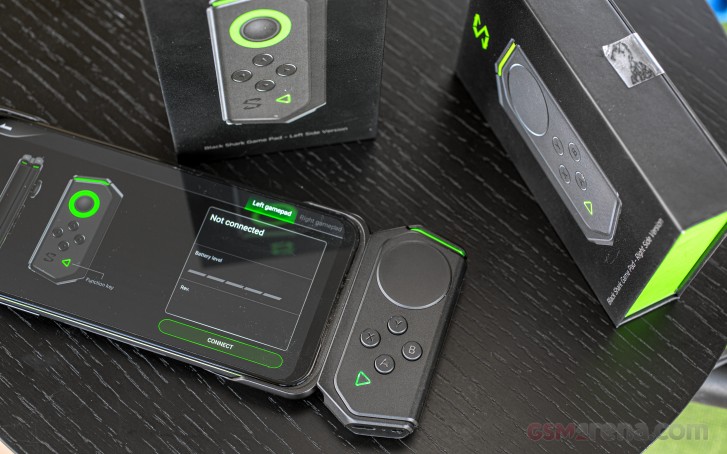 Pricing

These are the best offers from our affiliate partners. We may get a commission from qualifying sales.

128GB 8GB RAM
$ 439.99
$ 439.99
256GB 12GB RAM
$ 599.99
$ 528.90
128GB 6GB RAM
$ 379.99
Show all prices