Black Shark is all set to unveil its third gaming smartphone - the Black Shark 2 - on March 18. And just a few days ahead of the launch, the company has confirmed its key specifications.
Black Shark CEO Peter Wu has shared a poster on Chinese social network Weibo which confirms Snapdragon 855 and 12 GB RAM on the Black Shark 2. Wu also said that this smartphone will come with e-sports grade battery which will offer 60% improved performance over its predecessor.
The company previously confirmed that the Black Shark 2 will come with a liquid cooling technology dubbed Liquid Cool 3.0.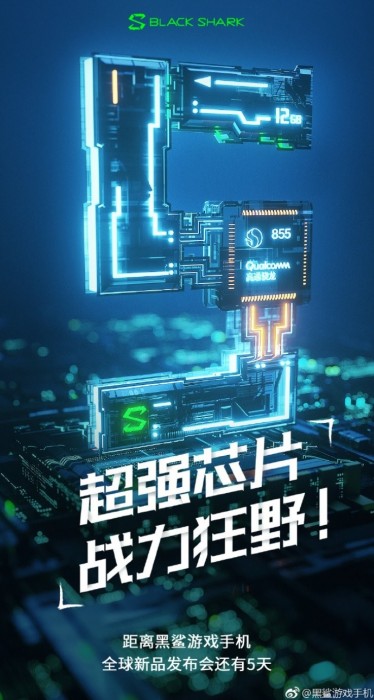 Black Shark hasn't revealed anything else about this gaming smartphone, but thanks to AnTuTu, we know that it will come with 128 GB storage and a display resolution of 2340 x 1080 pixels. There will also be a variant of Black Shark 2 coming with 8 GB RAM.
A trailer of the Black Shark 2 has also surfaced online which shows that the smartphone will come with bezels smaller than those of its predecessor.
E-Sports grade battery i am curious and interested. Imagine blackshark 2 with specs of Energizer Powermax P8100S or better. If they add 10 000 mAh or more it could be most endurance lasting phone ever created. I add this to my list. And if i...
ADVERTISEMENTS