Black Shark 2 Pro flash sale hits Europe next week, comes with free gamepad
European fans of the Black Shark 2 Pro will be able to buy one in the upcoming flash sale which starts on October 9 (that's Wednesday next week). Besides getting one of the fastest flagships on the market, you can score some perks for participating in the sale too.
There's a free gamepad kit in it for you, along with 50% off any gaming accessories. The gamepad normally costs €90 and turns the phone into a landscape handheld console, not unlike the Switch.

Here's a closer look at the controller – note that it includes a protective case, which also doubles as an attachment point for the two parts, which just slide on.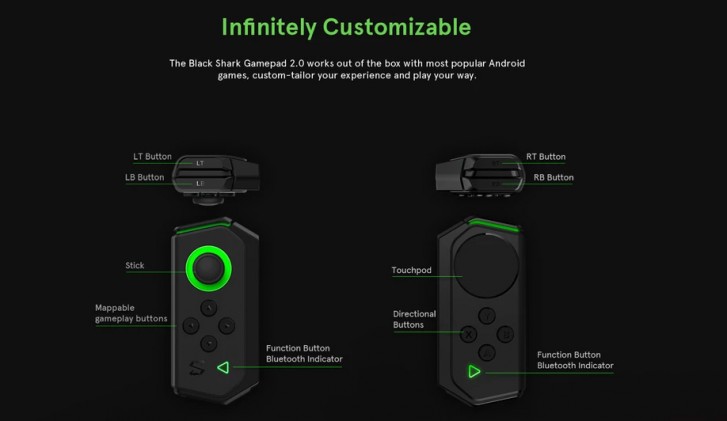 You can head over to BlackShark.com to sign up for email notifications about the deal.
r
the touchpad on the right controller has ton of lag and its garbage
Well i dont think so and he rog 2 cost twice as much and i would never spend over 400 bucks for a phone. Because anything more expensive would be waste of money because any 400 eur device does same tricks like the more expensive ones.
ADVERTISEMENTS