The latest additions to the Black Shark gaming phone line are almost here and just ahead of tomorrow's big unveiling, we get another dose of specs and details.
The standard Black Shark 3 will come with a 6.7-inch AMOLED FHD+ (2400 x 1080) display with a 90Hz refresh rate while the Pro variant bumps the size up to substantial 7.1-inches with a QHD+ (3120 x 1440) resolution. Both displays will be HDR10+ certified and will come with DC dimming, an independent display chip and MEMC 2.0 with TruView color temperature adjustment.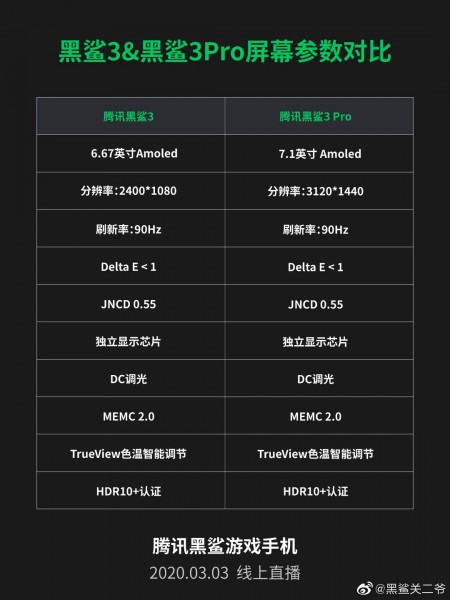 In addition, the new Black Shark 3 duo will support a new voice command control feature for titles like the Chinese version of PUBG: Mobile (Peacekeeper Elite). It's still not exactly clear how and why this feature came to be but we got a demo of it in action through a pair of videos.
It appears this new control scheme will allow you to perform basic tasks like locking on targets, reloading and cycling through weapons. The actual commercial however showcases that all aspects of the game can be controlled through voice but it looks quite gimmicky to say the least.
On the software front, both Black Shark 3 variants will ship with Joy UI 11 which features special gaming optimizations. Another new feature is the dual heat sink system which places vapor chambers on both sides of the motherboard.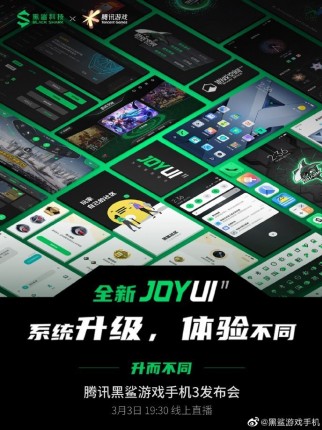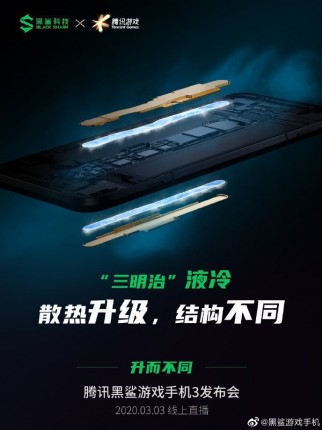 Black Shark 3 JoyUI and dual heat sink posters
Iphones are no gaming phones. Low ram, no disk space, weak battery, throttling CPU, no 120 HZ refresh rate, bad durabuility may i continue???
d
Can people stop with the iphone comparisons? This phone is a different category. Apple is not even claiming its a gaming device and it's pretty annoying to see monkeyboy taking shots at every opportunity to feel better about himself.
iPhone 11 series are not that great a phone. And these gaming phones are by far superior to the iPhone 11 series. By far. Firstly the 865 is more powerful and capable than the A13. Also the screen tech is way more superior to the 60hz panel and ...