Black Shark will launch its next gaming phone soon, the brand CEO confirmed on his Weibo profile. It will be called Black Shark 4 and will have 120W fast charging out of the box. The executive also revealed the battery capacity will be 4,500 mAh and it will go from flat to full in under 15 minutes.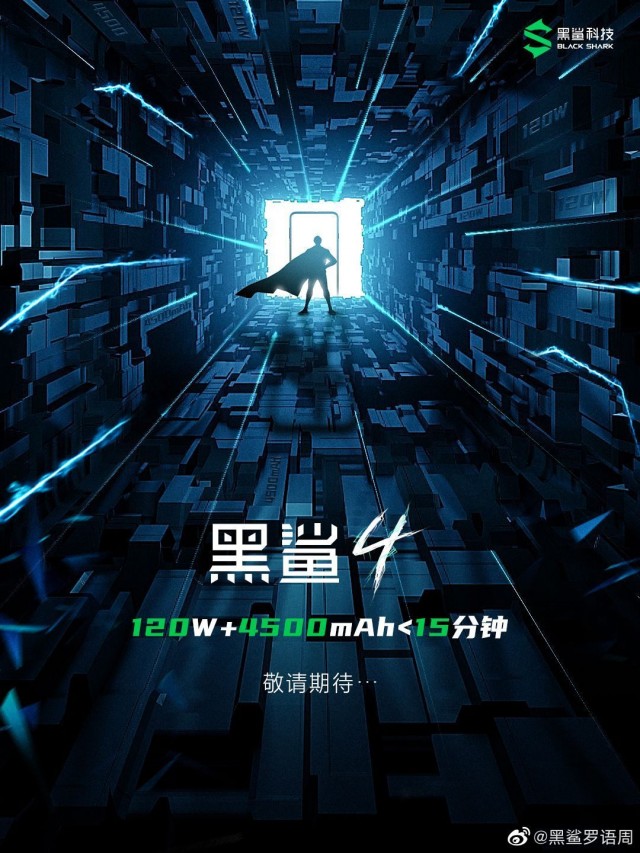 The official Black Shark 4 poster
That would be some improvement over the first Xiaomi phone to use 120W charging. During our test the Mi 10 Ultra got to a full charge in 26 minutes, which is still very impressive, even if falling short from the promised 23 minutes. Perhaps the improved cooling of the gaming handset explains the sudden increase in speed.
These questions will have an answer once the Black Shark 4 is announced. We're still waiting on an official date, but given the fact we're already seeing official teasers, the actual launch surely is right around the corner.
a
im actually happy to know its reduced from 4700 to 4500mah, which mean the phone will be lighter and charge faster, bs3 user here. which mean when i die early in mutliplayer game i can leave my phone to make a coffee and came back its 5
a
my 4700mah bs3 charge 0-100 in 38-40minutes, with heavy game time 4 hours, compare to rog3 5 hours heavy game time but need 2 hours to charge. and it weight 20 gram less also. I prefer fast charging than slightly longer game time with forever chargin...
a
my blackshark 3 beats rog 3 in heat department(both without fan cooling) but its far less popular than rog3 despite its only 3/4 the price of rog3 , also with hifi 3.5mm headphonejack. asus become the apple in gaming android world. Another comparis...