The BlackBerry 10 L-series phone is out in the wild again, except this time someone bothered to switch it on. This image first found on Instagram shows a person who really needs a manicure holding what is unmistakably the phone previously known as 'London' that we have seen again and again in the past.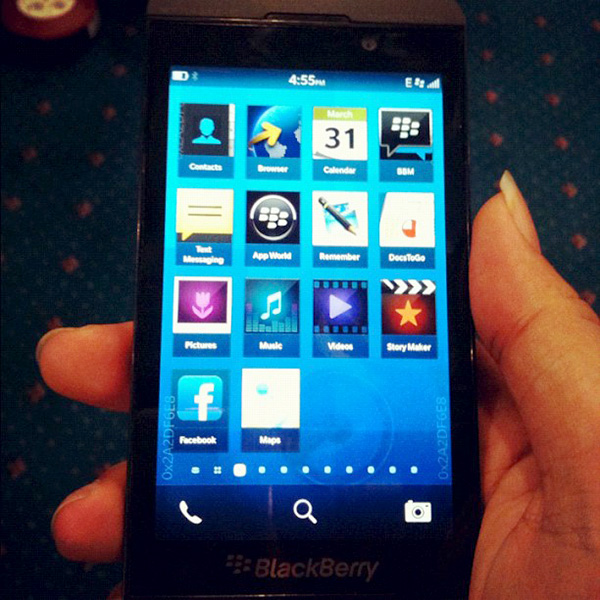 The phone is showing the application launcher but it seems the icons are on the homescreen itself, à la, the iOS. You can see there are several of these screens although there are not that many apps so it seems it also lets you keep those tile shaped widgets we have seen in the past.
This is probably just an early prototype considering the BlackBerry 10 devices aren't going to launch until next year. A lot of things could change till then so there is not a lot of point pondering over this image.
J
I love this phone... looking nice
M
i already know that im defenitly not buying the phone when it comes out, but i still do have faith in the playbook, so im just watching and waiting for every move they do, but if they realeae the bb10 for playbook with the same UI as OS 2.1/2.0, then...
?
it's probably the BlackBerry 10-STL100-1 RFG81UW
ADVERTISEMENTS