After getting delayed, RIM's BlackBerry 10 platform finally has a launch date set. On January 30, RIM will hold multiple events across the world simultaneously where it will launch both the OS and the first the BlackBerry phones to use it.
The BB 10 OS will hit the ground running - it will launch with "a large catalog of the leading applications from across the globe and across all categories" and a FIPS 140-2 certification (which means that government agencies can switch to BB 10 right away and count on security). You can read more about FIPS 140-2 over here.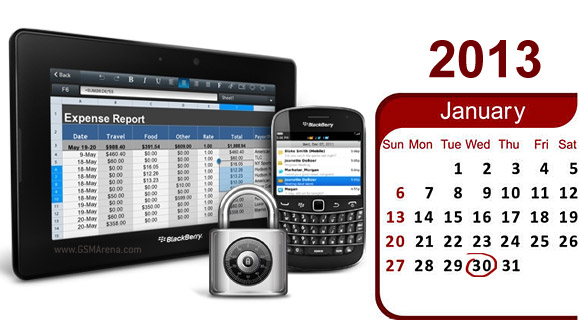 During the event, RIM will give details on the two launch phones and their availability. We've most likely seen them already - the touchscreen operated L-series and the more traditional QWERTY-packing N-Series. Then there's the rumored BlackBerry 10 Aristo device with a quad-core Krait and a 4.65" AMOLED 720p display.
RIM's press release didn't say anything about the first two BlackBerry 10 phones, so the Aristo remains in the rumor mill for now, but the company did say that the phones are being tested by 50 carriers (with more on the way), pointing to a wide launch.
n
I want this ! The L series looks very stylish,the white one.Cant wait for it RIM !!!!
L
I would like to find out when the BlackBerry 10 will be loanched in South Africa
?
Ya and Apple and Andorid are are soooooo inovative.
ADVERTISEMENTS