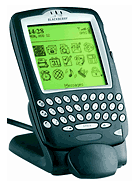 v
In response to the last postee if the phone was whiteberry it probably have stolen technology from another phone and called it fresh and new
s
I'm sure that the marketing team that came up with the name blackberry had more to do with their time than purposley sellect a racist name for the devise, only a certain type of person with a very sub standard life would read between the lines on this one.
D
I don't find the name as rasist, the only thing that is rasist in this phone is your flat brane.
I belive that the black berry name comes with the purpouse to expres an original style (non conformist) it's the berry that't not blue yellow red , it's the moust special one.
As for the phone as for the people also - "Diversity makes the progres"
Bring it on!!! the more phones and the more exotic will only bring us better services and quality - translation (for the flat brain) SATISFACTION AND ENJOYMENT

e
this high tech electronic gadgetis not actually a phone. It is more like a coomunicator or a cross between a PDA and communicator.....its quite cute actually, thats why they decided to call it blackberry!!...if its too racist for some they should have given it other names....strawberry, raspberry, blueberry, mulberry...berry this and berry that...how many types of berries are there in this planet??? Yummy, yummy, yumm....time for dessert!....maybe i wold get one of this to join me for dessert while doin some productive work on my new partner
Total of 66 user reviews and opinions for BlackBerry 6720.