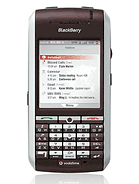 C
The Bluetooth in all RIM's devices is intended only for voice - audio . For security reasons , file transfer has been disabled in all their devices .
G
Finally!
Mp3 ringtones,slimmer more even design,less bulky,AWESOME.
These days we want pda's to look less like pda's and more like phones.
N
its more better than 7100, Good job RIM.but the question is does itview Arabic?
S
I beta'd the device acouple of months ago. Yes, even though its still suretype and double up, RIM have totally polished it off. Works very very well. Good consolidation device.
Total of 27 user reviews and opinions for BlackBerry 7130v.