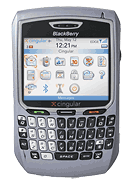 ?

Pls try to answer the following questions.

(1) Can this read and write Arabic?

(2) Can it uses windows: word / excel / e-mail Access. etc.... .


(3)Synchronization by first and last names.

(4)Synchronization by phone numbers.

(5)The phone frame should be solid enough.

(6)Assigned Daily Calendar events should always be stamped on the screen with timely peeps till the user stop or delete them.

(7)Keep the annual events stored in the Phone Calendar's memory such as Birthdays, special occasions as long as he needs them stored, the phone should move or copy them automativally to the new Calendar.

(8)Increase the number of characters / digits written per line.

(9) Change the font: Regular / Bold / Italics / and pt. number.



?
Had a palm treo 650 that repeatedly crashed. The treo does a little of everything but nothing well. Switched to BB 8700c. Is is a great business tool with a great phone and speakerphone and excellent e-mail and calender. Not a toy Excellent replacement for a phone and pager.
?
I own the blackberry 8700r from Rogers Wireless in Canada. I LOVE this phone, no matter the size! The screen is sooo bright and the web browser works PERFECTLY !!! in wap or in http. My only 2 troubles is that blackberry says that it's possible to put MP3 ringtones THATS A LIE !!!!!! THE MP3 can't be transfert with MMS, BLUETOOTH, E-MAIL, DESKTOP or even the WEB BROWSER !!! And when you call the custumer service... " Well I'm not sure, are you sure its wrote on our website that the blackberry support MP3?" "DAMN RIGHT I'M SURE!!!!". And you cant transfert any data with the bluetooth! Its a shame! Come on ! But over all its a good phone for people that dont matter about the MP3 Ringtonez
K
This is an exeptional Bargain, Super nice features, Nice Decent WEB performance, greate grafics.
Looking foward for a touch screen feature and voice dialing.
N
You can use it on Mac OSX if you download the free app... PocketMac available on the blackberry website.
j
The new blackberry is in a league of it's own. much better then the 7290. The new high resolution screen is much better then the last, and it now has Edge, so the internet is much faster then the old, the pages load in seconds.
A
I got one of these yesterday and is my first blackberry. I am setting it up for my girlfriend.

Pluses: Nice interface, more buttons, good looking screen, edge network

Minues: can not use are modem with OS X
Browser does not handle google local, my webmail, other sites.

Still like my nokia 6600 better,

C
FYI... Cingular will have a 60 day exclusive with this device from date of official launch to the general consumer market. After 60 days, all other providers - such as T-Mobile - will be able to market this device to their customers as well as the general public.
S
As someone who has got one of these (don't ask) its fantastic!!!!!!

The screen is almost TFT quality, 72mb of Ram means it lightning quick at browsing. It feels alot better then the 72xx series,while still retaining its original functionality, unlike the 71xx series.
R
To bad it will only be for Cingular right now. I hope T-Mobile picks this plaform up there data price is much cheaper than Cingular and usually works better.
?
oh man.. this phone look so dumb and its features look so cheap... not nice at all.. size too big.. like a stone.. this phone s**k!!!
p
I wonder how good is the web browsing speed. The phone look fine to me, but BB softwares are too limit and expensive.
I'd rather go for PPC with keypad or P990
Total of 315 user reviews and opinions for BlackBerry 8700c.