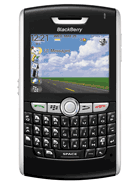 s
As you said snapper, these phones are mainly for business people. I'm no big CEO but I operate a small computer bizz and mainly use my 8700 for email and keeping my schedule together. I don't need a 3mp camera on my phone, I have a 8mp camera in my car plus I have an ipod. I had a d900 and I only used the mp3 player ocassionally. RIM is a great company and I hope they stick to what they know best.
s
I agree with those of you who see the Blackberrys for what they are: Email & PIM centric devices with a built in phone.

For those of you out there who try to compare this device's multimedia features with the likes of Nokia, Samsung, Sony etc... what's the point? It's just the same as comparing RIM's dedicated email servers with an Alcatel java POP email client... it's not what they are designed for. When talking about Blackberry's, you have to remember that even when comparing with the likes of WM, it's the back-end systems that set it not only apart, but above other email centric devices.

Blackberry's are designed with their demographic in mind, and that is business users. I supply mobile solutions to the Insurance industry in London, and I can tell you that from experiance my customers care not for 3MP cameras, mp3 players or even 3G. As far as i can tell, RIM is one of the best telecoms companies to listen to what the customer wants and reflects that in their portfolio.
3
I do not get what people like about these Bricks, just send & recieve email there r US$ 150 devices that can do that.

So it has a good email system, have you seen a windows 5 mobile device check imate. This has a 65k display for god sakes & its coming soooooon so is iphone & nokia's E90.

i am not even going to go for wifi & 3g coz its toooooooo much to ask from this company but i am really curious that what really makes you even look at this dumb brick?
C
Listen, no one does e-mail like Blackberry, no one. I have had 3 of there phones including the pearl and love each and every one. Yes, Nokia manufacturs the best phones with the most features, however Blackberry offers more corporate features and programs and all of it works and works well. i already have a unbranded 8800 ordered and paidfor through Blackberry and it is schedualed to be shipped out on the 15 of June and yes it is the crimson(w/camera) model. Samsung still makes a bad call, along with there side company LG, Nokia offers the best built product, SE offers phones more to there core sony group of users, no bad phones but not great, and Motorola has been using the same ui for years, there new ui is a bit better but already outdated. The only other killer phone out is the Fujitsu?siemens LooxT searies period
I
Effective and efficiency eaquals 3g just as lame as the Pearl.Will wait for the 3g verson.Iona
?
The 8800 is just a wider version of the
Pearl with a full qwerty key pad.It's nothing special.
Let us all hope that when RIM release the
9000 series in the Fourth Quarter of this year it will have a brand new operating system,3G,at least a 3Meg Camera,WiFi.
KEEP YOUR FINGERS CROSSED.After all it's not a lot to ask for in this day and age.
C
Well Guys

The PEARL Was Launched For A Consumer Based Clientel. The Blackberry 8800 Is Based For Business Clientel..

Therefore There Is No Need For A Camera When Most Corporations Do Not Allow A Camera Based Device In The Building.

Another Version Will Follow With A Camera Just Wait!!!
a
the pearl camera was horrible
i thought they would completly step it up
and now its has NONE :O
n
cingular will get it. no camera is really weak. if it had 3g and a 3mp camera itd be perfect
Total of 273 user reviews and opinions for BlackBerry 8800.