Yet another leak of the BlackBerry 9800 slider, Curve 9300 and 9670 clamshell - this time they are posing in front of a video camera. The videos are quite thorough and demonstrate both the hardware and software sides of the handsets.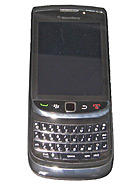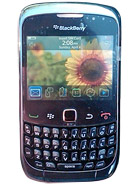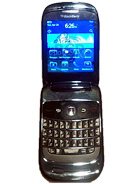 BlackBerry Slider 9800 • BlackBerry Curve 9300 • BlackBerry 9670
The BlackBerry 9800 slider has been around for some time, but here it is again. The unit shot below is AT&T branded and runs BlackBerry OS 6.0.
It was only yesterday when wefirst told you about Curve 9300. This fella here is the T-Mobile version packing both 3G and Wi-Fi connectivity.
Finally, the BlackBerry 9670 clamshell is supposed to feature 512MB ROM, 4GB internal storage and a 5 megapixel camera. The sample unit below is an older one (with 3.2 megapixel snapper), but still it shows pretty well what we should expect.
All three BlackBerries are still unannounced, but should be unveiled soon.
M
HI,WHAT mobile will give u the best eamils service?????
u
Ew... ugly, old-fashioned styling. Anyone remember the Kyocera Palm smartphone? http://www.pdastreet.com/images/articles/kyocera_7135b.jpg RIM: re-invent your OS or suffer the same fate as Motorola's fall from their RAZR heydays!
?
since BB do not major on touchscreens you comment would seem more applicable to purchasers of androids and maemo
ADVERTISEMENTS