BlackBerry's reputation in the mobile world lays on two pillars – data security and refusal to blindly follow design trends. That's why the Canadian company seemed like the most obvious partner choice for Boeing when the aircraft manufacturer decided to build a smartphone of its own.
BlackBerry's CEO spoke to Reuters, confirming that the two companies have started the development of the Boeing Black phone. Featuring call encryption, the Android-based smartphone is aimed at government agencies and other types of business where data protection is crucial.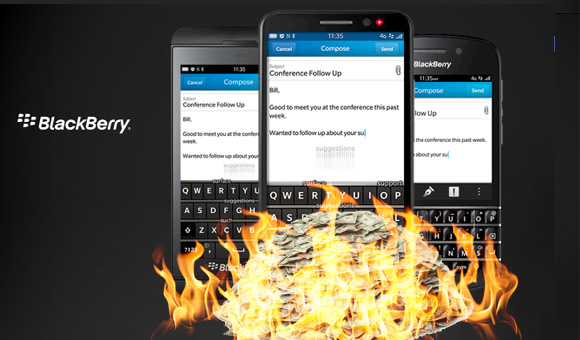 And while call encryption isn't anything new or that hard to come by the other security feature of the Boeing Black phone is far more interesting. Apparently, the Black phone will be able to self-destruct if tampered with, which should provide further security for sensitive data if the phone is lost or stolen.
No specifics were given on how the whole self-destructing thing will work or how dangerous it will be for the current holder. All we know is that the phone will feature dual SIM slots and that it will be powered by Android, while also utilizing the BlackBerry Enterprise Service 12.
It's already being offered by Boeing to its partners though, so its production start shouldn't be too far away.
D
You keep posting the same song in all blackberry threads! You are like a broken record player with no value to add
D
For sure. Until developers start making more mainstream apps for it. Then the general population will look to Blackberry again.
D
Seems like BlackBerry will be out the general market and live as a niche phone maker.
ADVERTISEMENTS