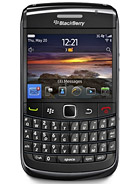 B
Well ppl,BerryCn.com state that is gonna be in market in coming October,so we just hopeful those info is correct and one month worth the waiting but hope is for reall this time..Regards..
M
I wish GSMARENA would change the photo that's up here of the 9780. There are more(better) photos out there of this phone that by the way, is no longer only a rumor, as GSMARENA also has posted.This phone has the potential to be the IT blackberry, maybe even better than the 9800--why you ask? well for starters, the 9780, and 9800 both have the SAME processor and the SAME amount of RAM, then main difference of course is that the 9800 is touchscreen, while the 9780 isn't---but this is EXACTLY my point, the touchscreen version of OS 6 takes up more than twice the amount of device memory than non-touch Blackberry smartphones that will have OS 6, so I would assume the same thing with the Storm 2,Storm 3, and the upcoming Magnum, being that ALL of these devices will be touchscreen, as opposed to the 9780, Pearl 3G, and the Tour 2/"Bold". Touch screen phones generally use more of the processor AND the RAM memory of the device, keepng that in mind that the 9780 has TWICE the RAM memory than the 9700 had, I'd MOST DEFINATELY expect 9780 to be the ULTIMATE BLACKBERRY, OF THIS YEAR.------

OPINIONS ARE FROM: MANSANDEM
From: Crackberry.com
B
Hmmm you guys...The status on this so call Onyx 9780 is rumored...so I'm second guessing of its existence in the future, although I'd be happy & bit piss off (if it's really out on the market coz I just upgraded mine 2 months ago).

No dates or anything suggesting the time of its release. So for now...just wait and see and I will be happy with my 2 months old Onyx. These BB are just amazing. Not a Storm fan, but the apps...fantaboulous ;-)

Later BB users xoxo
?
What RIM really needs is a blast through the HVGA barrier. Get the resolution up by 4 times, a la iPhone4 and see how many new converts start chanting the BB tune. 480x360 is nice (in fact, light years better than the Nokia E-series) but kinda looks crappy compared to Android and iPhone4 displays.
J
guys, i'll be crazy if this baby start selling now in malaysia. i'll definately get 1 for sure..
?
i guess this will be the best bold ever. i am using Blackberry Bold 9700 for about 6 months, lovely phone ... i love it, very smart smartphone.

R
why these kind of mobiles are not provided with secondary cam for video calling.
0
WAOOOOOOOOOOOO, Finally. This is the Bold 9700 Killer.
Hope see it soooooon in markets
Total of 2874 user reviews and opinions for BlackBerry Bold 9780.