Bold and the budget
BlackBerry Bold 9790 review: Bold and the budget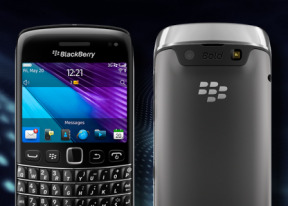 BlackBerry App World is where the apps come from
The BlackBerry App World is RIM's application distribution solution. Quite well organized, it accepts payment by credit card or PayPal.
Managing your apps can be done through your computer or directly from the device itself. There are enough categories and a search box to make searching easier.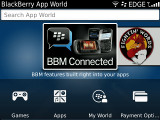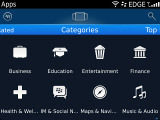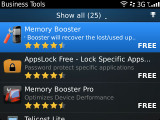 There BlackBerry App World mobile client
There's a basic filtering system as well - it allows you to check out the highest rated free and paid applications, as well as the newest titles. In general there's hardly much to complain about the BlackBerry App world interface, it provides a pretty solid user experience.
At just over 14500 apps, 3500 games and 12000 themes, the number of applications isn't as impressive as in the App Store or the Android Market, and to make matters worse only a small fraction of the titles are actually free (though some of the paid apps offer free trials).
BlackBerry Maps requires BIS fuel too
As one would expect nowadays, the BlackBerry Bold 9790 is equipped with a built-in GPS with A-GPS support. For navigation you get BlackBerry Maps preinstalled. Unfortunately it is yet another application that only works with a BlackBerry internet plan activated, and the only navigation option you get is directions.
To get directions you can enter an address straight from your phonebook and you can also save your favorite spots so you don't have to type them in every time.
Also, addresses that are included in messages are automatically detected and can be displayed on the map at the expense of a few clicks. Map data has also been updated, including more cities than ever. We can still think of at least several apps with more detailed maps, but let's not get too picky here.
BlackBerry Maps also allows you to send your location to anyone via email or SMS, and that rounds off a decent but certainly not spectacular application.
Final words
The question on everyone's mind must be how the Bold 9790 will coexist with the Bold 9900. And they're not asking nicely either. People are fuming in the comments and most of them seem to see no point in having two so very similar handsets released fairly soon after one another.
We don't pretend to know how RIM think, but we guess we can see some of their reasoning. Let's look at the facts. It's six months sharp between the release of both phones. Even more, if you acknowledge that the Bold 9790 is only now starting to be available on a broader scale.
What it means is the flagship's been paid due respect. The Bold 9900 enjoyed its well-deserved head start. It had its place in the spotlight as the carrier of the new BlackBerry OS 7, the first of the family to cross the 1GHz clock mark and the first to have a VGA screen.
The Bold 9790 has no firsts on its resume but it's not applying for the same jobs anyway. Maybe RIM needed something to play against the youthful HTC ChaCha? Or something that's closer to the Sony Ericsson Xperia mini pro's price range?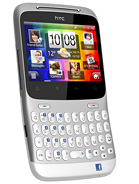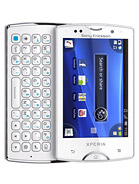 HTC ChaCha • Sony Ericsson Xperia mini pro
Even the Nokia E6 must've been on their list too. It's an excellent hardware package, complete with all the Bold Touch 9900 trimmings. Now available with Symbian Belle, it's a hard one to beat, especially considering that its price has long settled at a level that's nearly impossible for a premium BlackBerry to match.
So, we've come to that after all. Price is the biggest thing the Bold 9790 has in its favor. It's the affordable option in the premium line. One that's not supposed to compete with the flagship but help RIM widen their demographic and get a foothold in emerging markets.
The 9790 is a natural upgrade from the Bold 9780 but you can throw in a few Curves there as well for flavor. It should be a good option too for loyal RIM users who fancy a transition to touchscreen but think the Torch line is taking it too far.
The Bold 9790 is a classic BlackBerry package. Not the kind of classic you need to be old enough to appreciate. A loyal Blackberry user perhaps…