Still waiting for the BlackBerry Bold Touch 9900? Well, at least we've got a more specific launch date now. According to Amazon UK, the BlackBerry Bold Touch 9900 is coming on 15 September. There's a white version listed too, but it will come a month later, around the 15th October.
Isn't this good news? We are sure many of you are thinking about getting a Nokia E6 just because they are tired of waiting for the release of the Bold Touch 9900. And we don't blame you.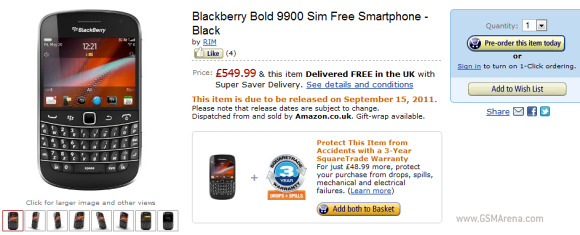 Thanks to Amazon UK we now have the first information about the Bold Touch 9900 release date - the 15 September. We know Amazon is not the most reliable source for these things, but it sounds probable.
There is even better news - Amazon UK has also listed a white version of the Bold Touch with 15 October set as the expected availability.
If all of this is still not enough to convince you the BlackBerry Bold Touch 9900 is close to release, then you should know that a pre-release model was just sold on eBay UK for £900.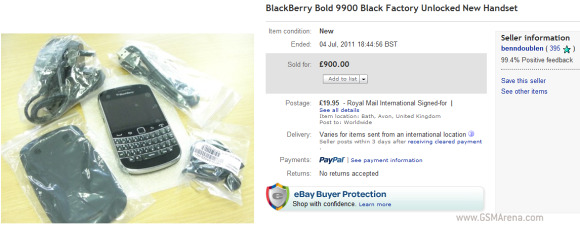 It's coming guys, just be a little more patient. You can check our BlackBerry Bold Touch hands-on here. Meanwhile we are working hard on Nokia E6 review and you should get it soon.
v
just went to phones 4U woodgreen and recieved an amazing demo of this phone by Sofo Charalambo great phone great shop great service
A
Joyly to expenive right ? E6 performance is better and also cheaper
?
wish you could have a like button on here because this comment hit the nail on the head. :)
ADVERTISEMENTS