Over an year after Blackberry announced that it will not renew the T-Mobile license to sell its products, the two companies are back together, with the Canadian company's Classic smartphone landing on the magenta carrier on May 13.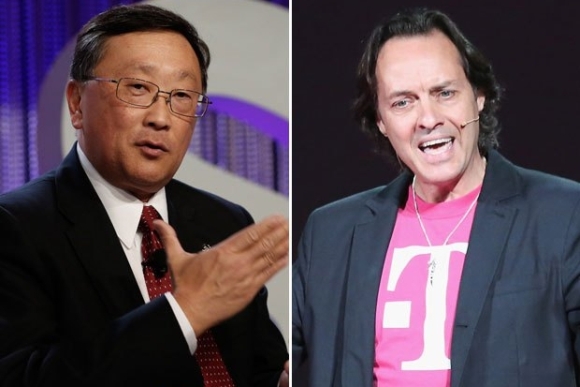 Following the news, BlackBerry CEO John Chen wrote an editorial about the company's new partnership with T-Mobile, saying that it "is an important step that does the right thing for both of our customers and shareholders."
While he said that the decision to part ways with T-Mobile was in the best interests of both companies at that time, he agreed that a lot has changed over the last year.
"So, a year ago, I couldn't have imagined this. But if being at the helm of BlackBerry has taught me anything, it's that a lot can change in a year," he said. "And that two strong-willed executives who say what we think, as we lead companies that are successfully doing things differently, can meet on common ground, especially when there is so much potential benefit for our shared customers."
He termed the new partnership as "an exciting one", although he confessed that "we may not always see eye-to-eye". He concluded by saying, "let's not forget what they say: the bigger the break-up, the better the make-up."
Source
t
what??? no qi, no vvm, no wifi-calling, no tmo tv and stuff, no mention of OS version, bbm, camera (front or back!), bluetooth, stereo speakers. 20% over factory unlocked market price. tmo and bb - you still "on a break"?
A
Great news for T-Mobile subscribers.
r
in eu we can buy all bb models at t mobile and always could
ADVERTISEMENTS