BlackBerry has formally introduced the BlackBerry Classic in one of its key market - Indonesia. The new BlackBerry Classic has a full physical QWERTY keyboard along with the touchscreen display. BlackBerry Classic is priced at IDR 55,99,000. That translates to $431 and is cheaper than the Indian pricing which is about $517.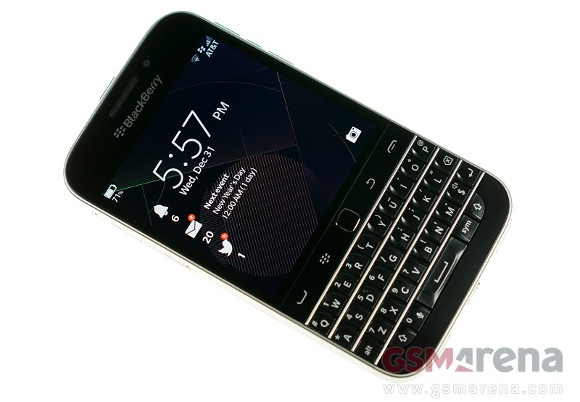 The BlackBerry Classic's full QWERTY keyboard has fret-board like metal riffs to separate each row. Featuring a 3.5-inch 720x720 pixel display, the Classic is powered by a Qualcomm Snapdragon S4 Plus chipset with 1.2GHz CPU paired with 2 GB RAM.
With 16 GB expandable storage, it runs BlackBerry OS 10.3.1 out of the box and packs 2,515 mAh battery. Take a look at our review of the BlackBerry Classic smartphone to adjust your expectations.
Source
A
I live in Indonesia. Although the price of Blackberry Classic in Indonesia is cheaper than in India, the existence of many cheap android smartphone is a huge threat for Blackberry. Many people compare what they can get with the price. Blackberry must...
A
Yeah.. I Think IDR 599,000.00 MY 8530 still fine..
i
Snapdragon S4 processor? with adreno 225. What a very old hardware. How can blackberry sell the such a prehistoric spec for $400. is it made of Gold? They are now frustrated. they want to rip people off.