It appears that BlackBerry Classic will be available in white when it launches. A press image made the rounds online, showcasing the new color scheme of the smartphone.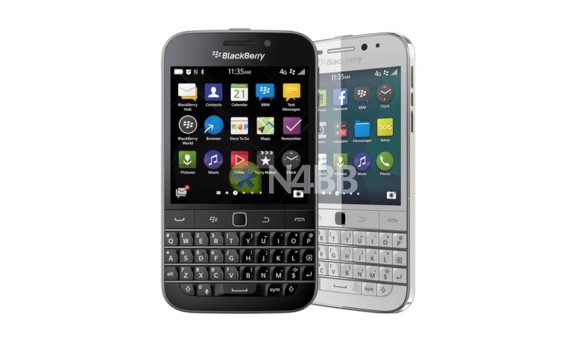 BlackBerry Classic is already available for pre-order in black for $449. There is no word on when will the white version be available for the time being.
With hardware QWERTY and navigation buttons, BlackBerry Classic combines old school looks with modern functionality. The smartphone packs similar specs to the BlackBerry Q10.They include 1.5GHz dual-core CPU, 2GB of RAM, 720p display with 1:1 ratio, and 8MP camera.
The BlackBerry Classic will make its official debut later this month, on December 17. Be sure to tune in to our homepage to find out more about the smartphone.
D
in the best way I would like blackberry classic in white I just love the new blackberry classic swince having going through having samsung s3 just make it avaiable the get the blackberry classic in white
M
Waiting for white colour....
?
Been looking for the white one! Has it come out yet?