The new Blackberry 8900 Curve packs both Wi-Fi and GPS, which is rather unusual for the manufacturer. The new Curve also has a 3 megapixel auto focus camera to make corporate users extra happy. But wait, as there is more.
We reported the new Blackberry 8900 when it leaked earlier last month on T-Mobile website, but the nice news today is that it's finally official.
The presence of Wi-Fi and GPS is not the only unusual thing about the new Blackberry Curve 8900. One of its most impressive features is that the 2.4-inch TFT display has a resolution of 480 x 360 pixels - equal to the Blackberry Storm, but outranking the 3.2-inch Storm display by sheer pixel density.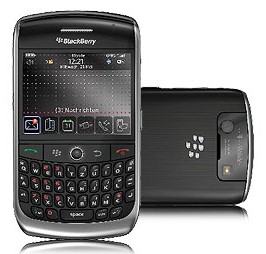 BlackBerry Curve 8900
The good news doesn't end here, as the Blackberry Curve 8900 is the thinnest full-QWERTY Blackberry device standing at 13.5mm (though the Nokia E63 that was announced today is only 13mm).
Further on, users who pick the new Blackberry 8900 before December 31st on a contract, will be able to use the push email service free-of-charge for six months by trying out some of the T-Mobile webmail plans.
The BlackBerry Curve 8900 will be available from T-Mobile Germany from mid-November 2008 (which sounds pretty imminent) and will cost you a one-time charge of 4.95 euro with a 24-month contract on the Relax 200 Plus rate with BlackBerry Webmail S or 360 euro without contract.
r
If you're getting the 8900 through T-Mobile, you get UMA (WiFi calls) while you can't with the E71 or unlocked Bold.
M
I don't like the Bold (too big, I can't believe someone is carrying that in the pocket) and I don't like the e71 (looks cold, feels cold, cluttered ui). The new Curve is just what I want in terms of looks and usability.
u
I was thinking of getting the e71 or the bold, was planning to get both but i wasn't quite sure about the bold, it felt a bit huge and it wasn't quite for me eventhough it has 3G but when I heard that they just released the curve 8900.. I can't wait ...
ADVERTISEMENTS