Not what you'd expect
BlackBerry Curve 9380 review: Not what you'd expect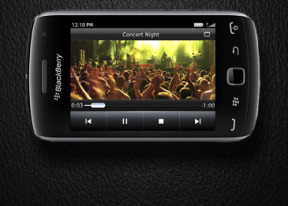 BlackBerry App World
The BlackBerry App World is the RIM application distribution solution. Quite well organized, it accepts payment by credit card or Paypal. Some apps you can get for free of course. Apps can be managed on a computer. There are enough categories and a search box to make searching easier.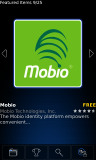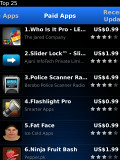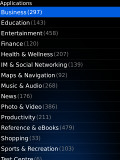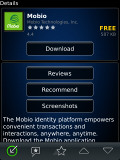 The BlackBerry App World mobile client
There's a basic filtering system as well - it allows you to check out the highest rated free and paid applications, as well as the newest titles. In general there's hardly much to complain about the BlackBerry App world interface.
The number of applications isn't as impressive as in the App Store or the Android Market at just over 14500 apps, 3500 games and 12000 themes, and to make it worse only a small fraction of the titles are actually free (though some of the paid apps offer free trials).
Unfortunately, as usual, while downloading an app from the AppWorld you can barely do anything else with the phone while downloading.
The BIS plans is what makes the BlackBerry Maps tick
As one would expect nowadays, the BlackBerry Curve 9380 is equipped with a built-in GPS receiver and comes with A-GPS support. For navigation you get BlackBerry Maps preinstalled. Unfortunately it is yet another application that only works with a BlackBerry internet plan activated. And the only navigation option you get is directions.
To get directions you can enter an address straight from your phonebook and you can also save your favorite spots so you don't have to type them every time.
BlackBerry Maps also allows you to send your location to anyone via email or SMS, and that rounds off a decent but certainly not spectacular application.
Also, addresses that are included in messages are automatically detected and can be displayed on the map at the expense of a few clicks. The map data has also been updated, including more cities than ever. We can still think of at least several apps with more detailed maps, but let's not get too picky here.
Final words
It's like we already met with the Curve 9380. Since it's a completely different approach to the Curve lineup there is just no basis for parallels with older Curves. But remembering the previous BlackBerry OS 7-based smartphones we had, the Torch 9860 will surely ring a bell.
The touch-only Torch packs a bigger 3.7" WVGA display and a faster 1.2GHz processor. And these are all the differences over our guest of honour - the Curve 9380. Saving on the hardware makes sense though - it fits perfectly on the Curve's idea for a cheaper price tag. But don't get too excited yet, the RIM's understanding for cheap have always been a lot different from the traditional smartphone user opinion.
So, the new Curve 9380 is not something we haven't seen so far, it's a downgrade on an already familiar phone. But surprisingly, this actually works. While the Torch 9860 was big and not every RIM user's choice, the new Curve is smaller and lighter, but still equally capable and running the OS 7 as smoothly as any other OS 7-based BlackBerry. And don't worry about the screen - its ppi, contrast and sunlight legibility are very good so you'll hardly notice the lower resolution.
We talked a lot about the Torch 9860, so it makes sense for it to be the Curve 9380 main competitor. The reason is quite simple - the price gap between those two is less than €80 making the Torch 9860 an attractive, even tempting alternative. But once again, the Torch is bigger and heavier than the Curve - so it's not for everyone.
In case you want to keep both the new OS 7 and the hardware keyboard, then the Curve 9360 is your perfect fit. This QWERTY-fied Curve has exactly the same specs and features as the Curve 9380, but its display isn't touch-capable and you'll lose the NFC-capabilities. Both Curves are equally priced.
Jumping outside of the RIM's camp shows completely different world, as usual. The BlackBerries have always been more expensive than the regular droid smartphones and you could get lots of capable droids for the Curve's 9380 money – the LG Optimus 2X, the Sony Ericsson Xperia arc or the Samsung Galaxy S Plus, while the LG Optimus Black is even cheaper.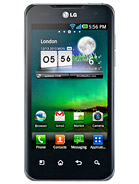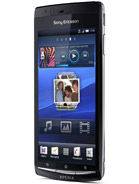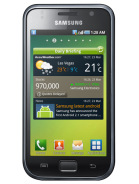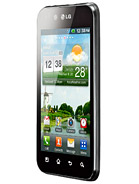 LG Optimus 2X • Sony Ericsson Xperia Arc • Samsung I9001 Galaxy S Plus • LG Optimus Black P970
The high prices are not in favour of the BlackBerries, but as we see it, there is no chance RIM to reconsider its pricing policy any time soon. So either you are getting this Curve with a solid carrier deal or you should not be getting it at all. And the chances for this one to convert some new users to RIM's side are incredibly slim. Sad, but true.