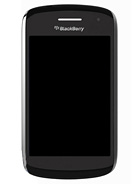 d
dont no about this 1 now i think its fake cause all bb touchscreens ave a trackpad as ive seen so far but it wil surprise me
p
I've seen one! cracking bit of kit... awesome new front end os.

not too sure about the casing, it seemed a bit plasticy but it was a pre-release model that my local blackberry rep had.
R
At last a Blackberry with Four 3G bands in the one model. About time for a brand that should work on most carriers in most countries.
C
I'm guessing this will have no flash support either, so over blackberrys, falling behind and out of date
Total of 28 user reviews and opinions for BlackBerry Curve Touch.