Camera
When the KEYOne came around, many of us were surprised at the kinds of images it was producing. Granted, it wasn't the fastest camera around, but the HDR image stacking was able to take some nice looking shots. We are expecting the KEY2's camera to deliver photos that are at least equal to, if not better than what the KEYOne took.
The KEY2 has an all-new camera setup - dual cameras in fact. There are two 12MP sensors: one with 1.28 micron pixels and an f/1.8 aperture while the secondary telephoto camera uses 1 micron pixels and a slower aperture of f/2.6. This second camera also enables 2X optical zoom.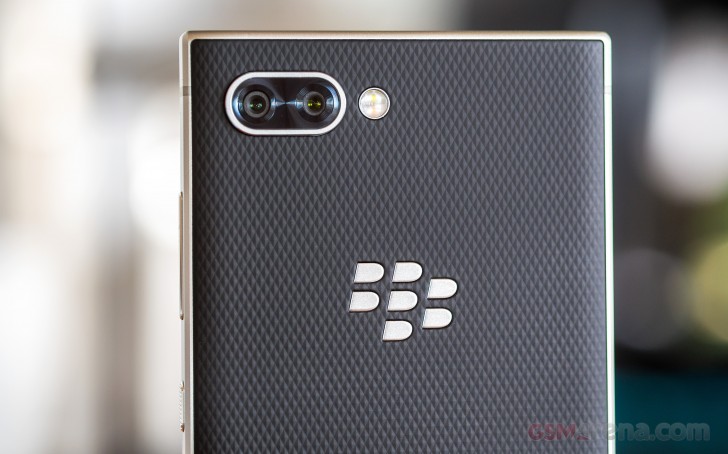 Right away, we notice the KEY2 has smaller (1.28-micron) pixels (the KEYOne had larger 1.55-micron ones but a slower f/2.0 aperture) so we're not quite sure how this will affect camera performance.
The BlackBerry brand was never known for having exceptionally good cameras, so before we check out samples taken with the KEY2, let's take a look at the camera's UI.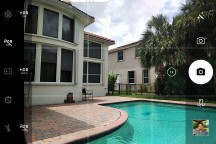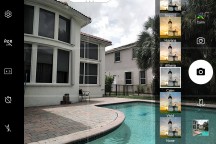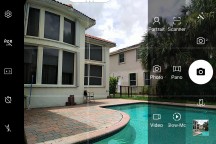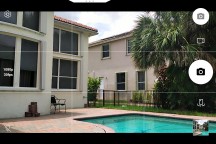 Camera UI: HDR • Filters • Modes • Video viewfinder
The video viewfinder is quite awkward with the upper and lower bars, but at least this is a dedicated viewfinder. Manual mode is not an actual mode, it's a setting. To access manual camera controls you need to enable or disable them in the camera's settings. This is a bit cumbersome to access but it's there. You can control focus, shutter speed, ISO, white balance, and exposure compensation.
Details look generally while colors tend to be a bit oversaturated, though not overbearingly so. Foliage is quite dark in situations with bright unfiltered sunlight. Upon pixel peeping, however, you can see some residual noise from processing and the images are just a touch too sharpened.
These shots are all taken with the HDR function switched off, so dynamic range isn't excellent, while the highlights are well-exposed, the shadows are surely unexposed. If this was vice versa, it would not be a pleasant-looking photo.
We have to say - we found the white balance to occasionally be inconsistent. We found that taking multiple shots of the same scene sometimes yielded one or two shots that were slightly off white balance. The images also look very contrasty, which doesn't help its dynamic range.
The HDR mode uses image stacking to produce an image with well-balanced exposure. Let's see how the KEY2's HDR mode delivered.
The inconsistent white balance that we just mentioned can be spotted in the first pair of photos. Between taking a non-HDR and HDR Auto photo, the white balance is just ever so slightly off - the first image is cooler than the HDR one.
We also notice when taking HDR shots, the image stacking process actually softens the image as a result. Although image stacking is supposed to reduce noise, we found that some textures that are farther away can look even noisier when taken with HDR Auto.
There is an HDR On setting, but we'd be weary of using it. This mode raises exposure on everything and might make the image look far too bright and unnatural. We'd stick to HDR "Auto" ourselves.
With these last three samples, it's also apparent that having HDR mode "On" does get rid of the noticeable noise from processing. However, the downside is that the images are softened even more in this mode - the finer details are lost in this process. You can see this by looking closely at the third image of the latter three sets of images.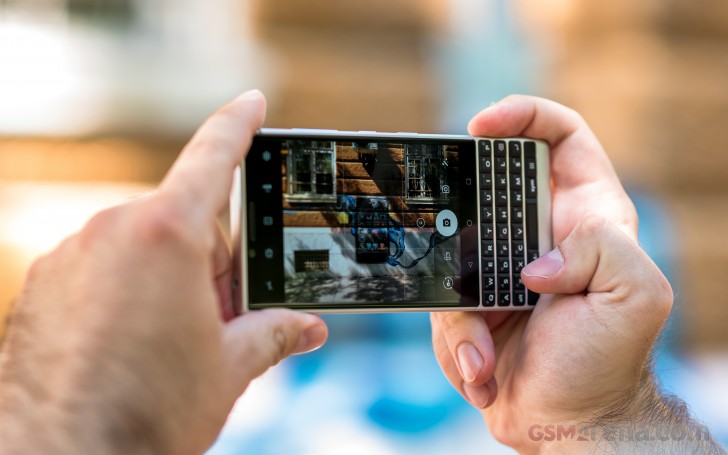 Taking images in less than ideal lighting conditions produces progressively worse results the less amount of light is available. Check out these shots taken in lower light and one pair taken at sunset.





Low light samples: 1 • 2 • HDR Off • HDR On
HDR does more damage than good in lower-light. You'd be better off adjusting the exposure levels of a night scene shot with HDR turned off versus relying on HDR to expose the scene better.
Here are a couple of shots taken in the Paris Metro. Camera quality significantly degrades in lower light.
Here are some samples using the camera's 2X zoom feature.
Zoomed images don't look bad, but zooming into the pixels is where we notice that the textures are completely softened over. As a result, this made the castle-like building look almost cartoonish in appearance. You can also see artifacts and pixelating all along the straight lines of the building.
The second camera allows for bokeh-style portrait shots. Aside from the images being too saturated, we thought the artificial bokeh didn't look terrible. If you can manage to get the lighting just right, portrait shots on the KEY2 look fairly good.
Selfie camera
There's an 8MP fixed focus camera reserved for selfies and video calling on the KEY2. We have to start by saying that if you want to take selfies with this phone, you should carry a second phone around with you because the KEY2's selfies were not very good.
While the main camera had inconsistencies with white balance, the front facing camera is just terrible with this. Selfies are too saturated, too warm, and have too much contrast. We also noticed that the white balance of the selfie takes inspiration from the background. The best selfies we got were indoors with natural light against a light or white background. White balancing outdoors is quite unpredictable.
We attribute this to poor dynamic range. Highlights are easily blown out so they take form of the white point for the camera's white balance reference.
Panorama
The KEY2 can only shoot panoramas in a vertical orientation - which is perfectly fine. We believe that panoramas should sweep with the larger resolution dimension so you can capture more height of the scene. These panoramas are actually quite good. Aside from the darker areas in the greenery and foliage (poor dynamic range), details are crisp and stitching is on point.
Video
The KEY2 can record video in up to 2160p (4K) resolution at 30fps. We do like that the KEY2 offers 24 fps frame rates in addition to 30 (and 60fps in 1080p) so there isn't any shortage of video resolution modes. Enhanced Video stabilization is available for up to 1080p resolution at 30fps. There is no optical image stabilization, so try to avoid shooting handheld video in 4K.
We've given the still images this same note: videos we took were too high in contrast, so while the clouds in the sky were exposed well, foliage was quite dark. This is a recipe for poor dynamic range. Resolved detail was also not good. Textures were grainy and the lack of stabilization was very apparent despite our unit being secured to a tripod.
In 4K, the added resolution, without a double, helps details shine through. We noticed noise throughout the swaying foliage and thought "oh this is okay, the trees are moving". That's until we saw that all the greenery in the scene was covered in noise, whether it was a tree or not.
We were expecting the KEY2 to have a camera experience similar to the KEYOne's, but we can't help but be disappointed in the camera. We have to conclude that the camera isn't very good and not worthy for a smartphone that costs $650.
You can also download these videos, taken straight from the BlackBerry Key2: 2160p@30fps (10s, 47MB), 1080p@30fps (10s, 23MB).