Old-school BlackBerry fans were excited to see TCL releasing a follow-up to the original BlackBerry Keyone and it turned out to be a pretty decent smartphone. However, the letdown was the pricing. The KEY2 isn't packed with flagship hardware, but it asks a price premium and costs around $100 more than its predecessor. A budget version is on its way, though, aiming to deliver better bang for your buck.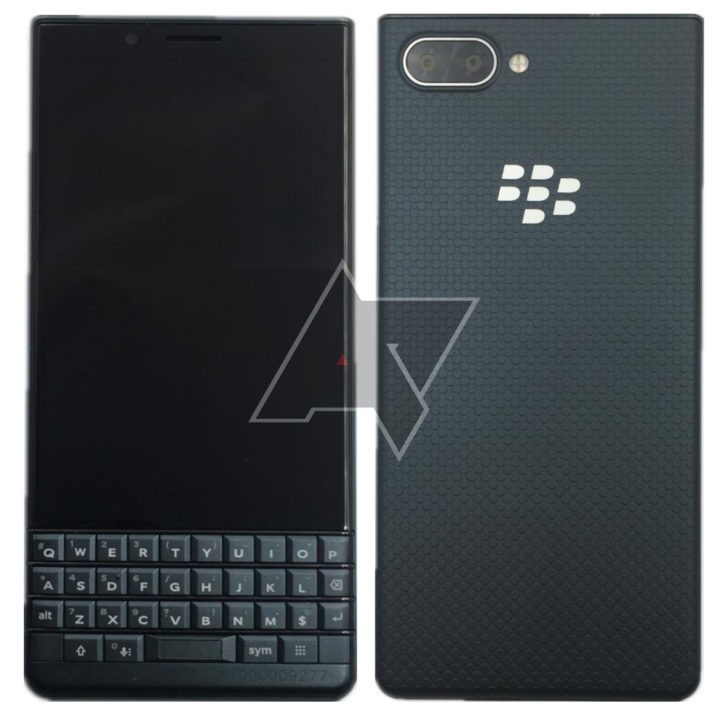 By looking at the leaked photo, the KEY2 LE will have a slightly altered keyboard that's closer to the original Keyone while retaining some of the new functionalities like the shortcut key and the fingerprint reader integrated into the spacebar. Unfortunately, the trackpad feature won't be available on the budget model
We've known about TCL preparing a budget variant of the KEY2 called KEY2 LE. We've known about this for a while but information about the internals has been scarce until now.
Obviously, the KEY2 LE will pack toned-down hardware to keep the price low. An inside source claims that the smartphone will run Snapdragon 636 chipset paired with 4GB of RAM and 32 or 64GB of storage. The display is once again 4.5" with 1080 x 1620 resolution - exactly the same panel as the KEY2. This contradicts the earlier reports about retaining the same SoC - Snapdragon 660.
The cameras on the back are also a downgrade from the standard version - 13MP main shooter paired with 5MP one, probably for depth sensing. The same goes for the battery - it's been reduced from 3,500 mAh down to 3,000 mAh.
A
This is a phone with a dedicated hardware keypad and is built for business users/professionals who send and receive mails all day. This is not your average Xiaomi or Oppo phone that looks the same and functions the same. Adding a hardware keyp...
ADVERTISEMENTS