If you are a BlackBerry fan in Canada, and are in the market for a new smartphone, you'll be glad to know that the Keyone Black Edition has received a price cut in the country. Walmart has the device listed for CAD 648 (around $505), down from its usual price of CAD 799 (around $622).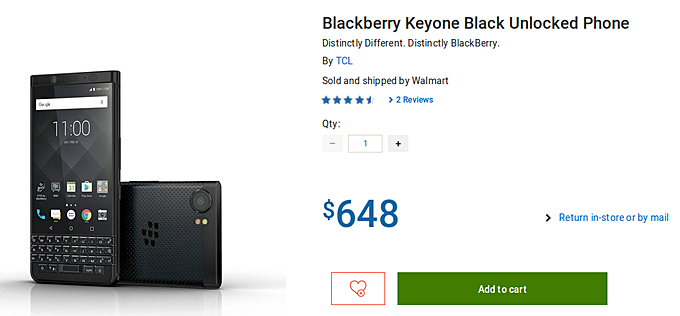 Other third-party retailers like Amazon and Best Buy have the model listed for higher rates - CAD 775 and CAD 799, respectively. So, purchasing from Walmart surely saves you a decent amount. For more info, head to the Source link below.
D
Maybe but i dont think tats possible. Blackberry is last brand with physycal keys and when blackberry will goes to history books physical keys will do as well.
C
I like the capture of the most unforgettable moments of the BlackBerry Keyone of every day life advanced camera features including a powerful rear camera, as well as easy to use one click photo and video controls. Maximize time and productivity with ...
D
Maybe but i dont think so. In present era Blackberry lost all its fame and noone now is interested to copy old relic of history.