BlackBerry's latest Android smartphone, the KEYone, will go on sale in Japan later this week - June 29 . Partners Fox and Caseplay have the device listed on their websites, revealing it sold out quickly when pre-orders went live on June 22.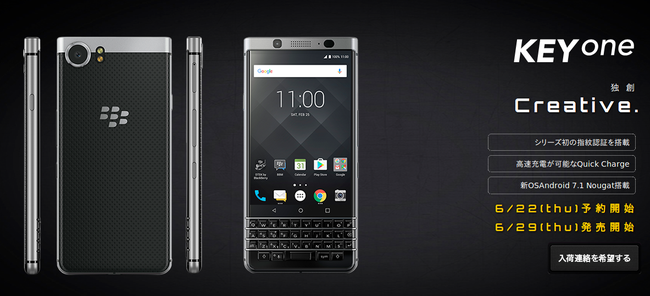 Caseplay's website lists a price tag of JPY 69,800, or $625.
The handset has been slowly (but steadily) launching in markets around the world. It recently arrived in a handful of European countries including Romania, Hungary, Czech Republic, and Slovakia. Prior to this, Austria, the Netherlands, as well as the UK got the phone.
Z
Hope it supports Urdu keyboard.
A
Great news. Great to see the KeyONE sell well.
D
Pretty obvious they need to do a staggered release. Their email centric handsets were dwindling in popularity over the years which is why they made the jump to android. As much as I love my Keyone, its epic, battery life and all its programmable key...