RIM's event is over - here are our impressions of the new devices, whilst they're still fresh in our minds.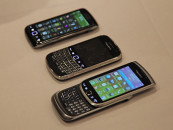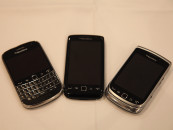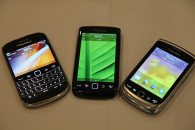 The three new models - two Torches and a Bold Touch
BlackBerry Bold 9900
The BlackBerry Bold 9900 is the thinnest by RIM, though at 10.5mm it's not the thinnest smartphone in the world. Still, the 2.8" VGA screen packs plenty of pixels per inch and more power than BB owners are used to - 1.2GHz and 768MB RAM. It's running the new BlackBerry OS 7 and packs NFC connectivity. A 5MP camera on the back of the device can record 720p videos.
There is a Bold 9930 too, which is the CDMA version of the phone.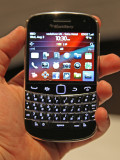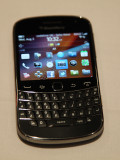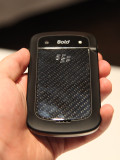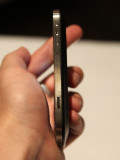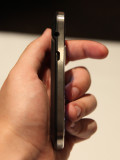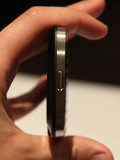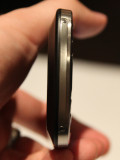 BlackBerry Bold 9900 hands-on photos
BlackBerry Torch 9810
The BlackBerry Torch 9810 packs double the number of pixels on its 3.2" screen that the original Torch had (VGA vs. HVGA, so 253ppi in total). It too comes with a 1.2GHz single core processor and 768MB RAM and records 720p video through its 5MP camera (the original did just VGA videos).
The signature slide-out QWERTY is present and is very similar to that of the original.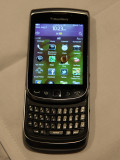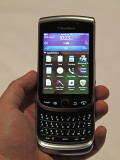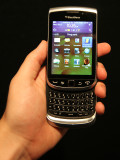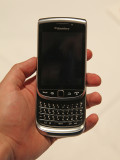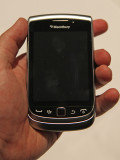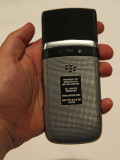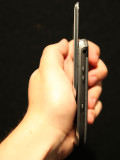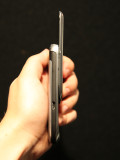 BlackBerry Torch 9810 hands-on photos
BlackBerry Torch 9850/9860
The Torch line has been updated with a full-touch device, which lacks the slide-out QWERTY keyboard of the Torch 9810. The Torch 9850/9860 are the CDMA/GSM versions of the phones respectively.
The screen is bigger than the screens of other Berries - 3.7 inches in diagonal and WVGA resolution. Just like the other three models, the Torch 9850/9860 packs a 5MP camera with 720p video, 1.2GHz CPU with 768MB RAM and runs BB OS 7. There's NFC connectivity as well - RIM seems to be betting big on this.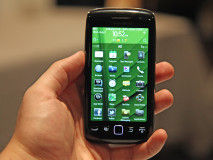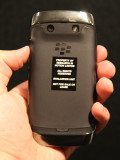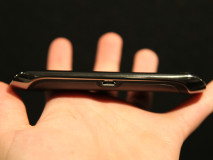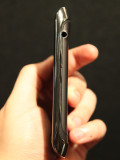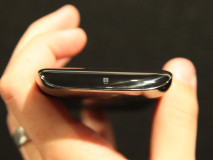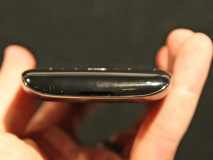 BlackBerry Torch 9860 hands-on photos
We also managed to snap a camera sample with the 9860 Torch - the lighting was less than ideal, but the camera sure shows promise.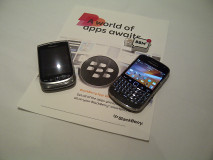 BlackBerry Torch 9860 camera sample
Head on over to the next page to see our hands on video footage.