Syntethic benchmarks
The BlackBerry Motion is by no means a top-performer. That doesn't mean the Snapdragon 625 is underpowered, in fact it can handle your day-to-day tasks and casual gaming fairly well. BlackBerry's lean modifications to Android also means the phone won't hog the system's resources. An Adreno 506 GPU powers the graphics.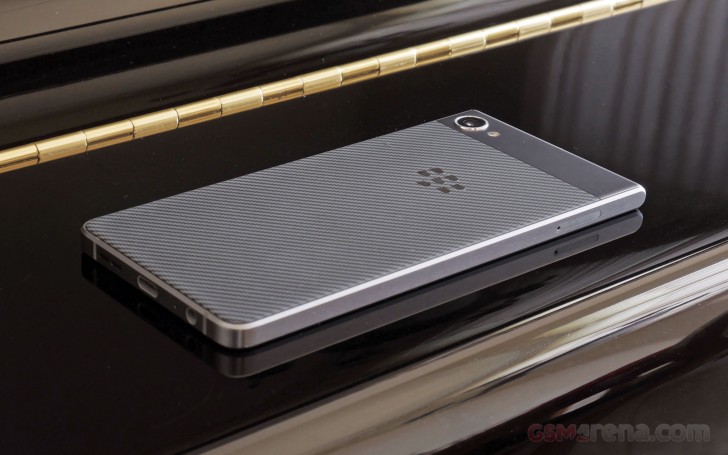 We've put the BlackBerry Motion up against a number of other smartphones in its price point and other smartphones running the Snapdragon 625. Let's see how the motion does among other smartphones. We've even added the Honor 6X, a phone that launched at the end of last year with HiSilicon's Kirin 655 and launched in the US for $250. We've also added the OnePlus 5T, which is at a similar price point but brings the best available performance for the money.
Starting off with Antutu 6, the BlackBerry Motion performed similarly to the KEYone and the Blade V8 Pro, all of which have the same Snapdragon 625 processor. The SD 626 in the Moto Z2 Play didn't fare much better of a score. Meanwhile, the Snapdargon 630 of the Moto X4 isn't too far ahead. The Snapdragon 835 on the OnePlus 5T is drastically quicker.
AnTuTu 6
Higher is better
Apple iPhone 8
202645
OnePlus 5T
179790
Motorola Moto X4
71224
Motorola Moto Z2 Play
68322
Samsung Galaxy C7 Pro
67540
BlackBerry KEYone
62868
BlackBerry Motion
62664
ZTE Blade V8 Pro
62629
Huawei Honor 6X
57012
The BlackBerry Motion has a standard 1080p resolution, so you won't notice a significant difference between onscreen and off-screen test results since they are done in the same resolution. The general consensus thus far is if you plan on playing a lot of heavy games, you may be happier with something else.
GFX 3.0 Manhattan (onscreen)
Higher is better
Apple iPhone 8
60
OnePlus 5T
52
Motorola Moto X4
15
BlackBerry KEYone
11
Motorola Moto Z2 Play
10
Samsung Galaxy C7 Pro
9.8
ZTE Blade V8 Pro
9.5
BlackBerry Motion
9.4
Huawei Honor 6X
7.9
BlackBerry Priv
7.6
GFX 3.1 Car scene (onscreen)
Higher is better
OnePlus 5T
22
Motorola Moto X4
5.8
Huawei Honor 6X
4.8
BlackBerry KEYone
4.1
Motorola Moto Z2 Play
3.8
BlackBerry Motion
3.4
Samsung Galaxy C7 Pro
3.4
ZTE Blade V8 Pro
3.4
Basemark OS II encompasses GPU, CPU, RAM, Web, and OS performance into a single score. Unfortunately, the Motion scored dead last among the other devices. Here, the Moto X4 and BlackBerry Priv lead the mid-rangers while the OnePlus 5T leaves the rest in the dust.
Basemark OS II
Higher is better
OnePlus 5T
4235
Motorola Moto X4
1743
BlackBerry Priv
1704
Motorola Moto Z2 Play
1413
ZTE Blade V8 Pro
1346
Huawei Honor 6X
1307
BlackBerry KEYone
1169
BlackBerry Motion
1104
In this graphic test, the BlackBerry Motion was on par with the Snapdragon 625 and 626 devices of the pack. Here, the 2015 BlackBerry Priv fared better. These midrange CPUs are still no match for the Snapdragon 835, despite also having 8 cores.
Basemark X
Higher is better
OnePlus 5T
38656
BlackBerry Priv
15072
Motorola Moto X4
14479
Motorola Moto Z2 Play
10455
BlackBerry KEYone
10445
Samsung Galaxy C7 Pro
10394
ZTE Blade V8 Pro
10376
BlackBerry Motion
10242
Huawei Honor 6X
8458
In Basemark OS 2.0, the results are a bit more staggered. Once again, the BlackBerry Motion is ranked toward the bottom of the list. Even behind the Kirin 655 on the Honor 6X.
In the last graphic-intensive benchmark, you can see the CPUs creating their own tiers. The Snapdragon 630 in the Moto X4 barely separated itself from the other mid-rangers, but not by a lot. Meanwhile, the iPhone 8 shattered the Snapdragon 835's score on the OnePlus 5T.
Basemark ES 3.1 / Metal
Higher is better
Apple iPhone 8
1690
OnePlus 5T
856
Motorola Moto X4
189
Motorola Moto Z2 Play
139
Huawei Honor 6X
139
Samsung Galaxy C7 Pro
137
BlackBerry KEYone
136
BlackBerry Motion
131
Once you load apps and break the BlackBerry Motion in, you may notice some slight difference in performance over time - you'll notice this if you're a really fast smartphone typer. We think that a smartphone of price category pushing 2018 should not be this prone to software lag.
Despite using a mid-range CPU, the BlackBerry Motion's performance is generally good. It handles day to day tasks well, even during those intense message typing sessions when the predictive text and autocorrect are working hard.
The stability of stock Android should be a benefit to Android's performance. That, and Android 7.1.2 is the smoothest and most stable version of Android Nougat. We'd love to see the Android Oreo update take the efficiency and smoothness even further.
Unlike what you may expect, the BlackBerry Motion played games wonderfully. We were able to play Asphalt 8 with no dropped frames. Android gaming has become pretty smooth across most devices, even on midrange phones.
Where CPU power matters now a days is the few seconds or fractions of a second of time between performing actions. You'll notice this if you were to use video editing apps or anything that requires post-processing or rendering of a final product.
At the end of the day, a BlackBerry is a work horse for sorting documents, answering emails, taking calls, social media, and mobile tasks for running a department or business. If you require the use of more demanding apps and tasks like editing photos or constant social media, we'd recommend you look for something with a more capable CPU.