Google Photos
BlackBerry went with Google's default photo and video viewing app: Google Photos. The Gallery isn't as straightforward or intuitive as other custom gallery apps, but there are lots of features and services available for Google Photos users, even if you opt out of Google Photo's backup service.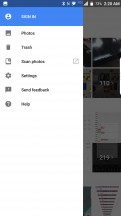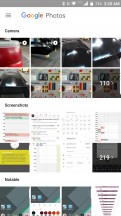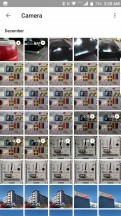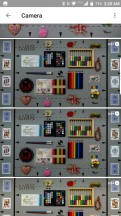 Not signed in: Menu • Albums • Zoomed out • Zoomed in
You can manage and edit albums and photos. Editing tools are aplenty, and you can crop, rotate, apply filters, lighten/darken and adjust levels of the photos. What you won't find is a way to scribble or draw on photos, nor are there any stickers.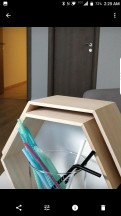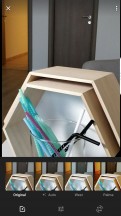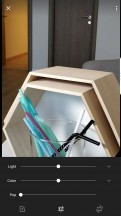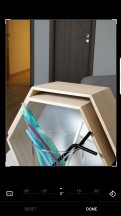 Photo view • Filters • Levels • Crop/Rotate
If you do use Google's Photos service, backing up your photos will enable a few cool features. Face recognition and keyword search (it will even recognize your pet), automatically generated collages and video montages, and you can even order a physical photobook directly from Google. Hit the "Free up space" option to clear only the photos and videos already backed up to Google Photos.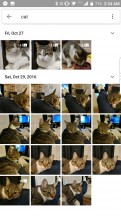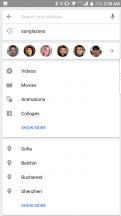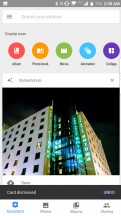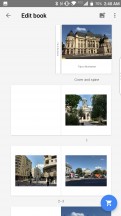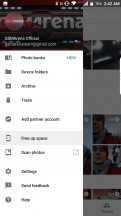 Keyword search • Person search • Stylized photo • Photo book • Free up space
The Video player is very basic. There's only a progress bar, a share button, and a toggle to loop the video. There is no support for subtitles, swipe-to-seek, or playback speed option. You can edit videos taken with the phone, but it's only limited to trimming, rotating, and stabilizing.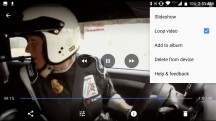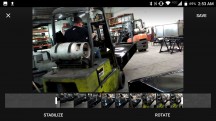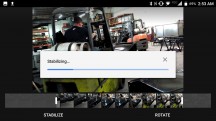 Video options • Stabilizing a video
Google Music
Google's default music player is here as well. Google Play Music offers a large collection of music to stream, or you can upload up to 50,000 of your own MP3 tracks from your computer that you can then stream from anywhere. You can also opt to pay for Google's music subscription that also includes unlimited skips and no ads. YouTube Red also comes bundled in markets where it's available. Aside from no more video ads, you can download videos to watch offline, screen-off playback, and access to YouTube Red's exclusive content.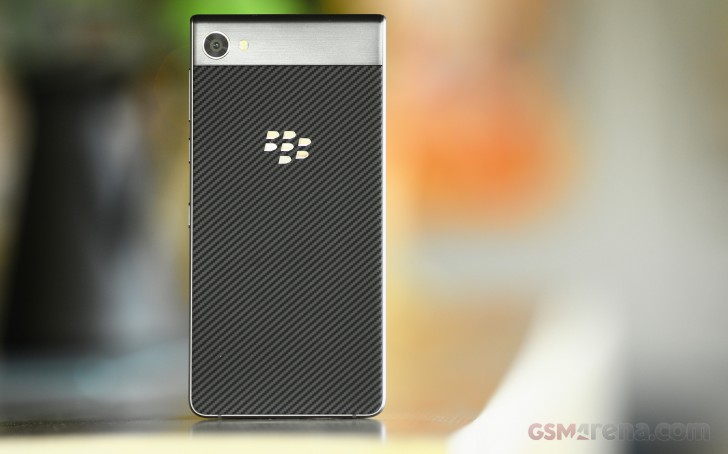 Google Play Music is also contextual and can suggest playlists based on the time of day, location, or day of the week.
If you don't want to take advantage of Google's Music service (either paid or ad-supported), you can still use it for playback of local audio files. We wish it was a bit easier to navigate, but you have a hamburger menu with plenty of options. You can browse music by playlist, stations, artists, albums, songs, and genres.