BlackBerry has launched a new promotion where-in the company is offering a flat 40% discount on accessories purchased through ShopBlackBerry. The promo, which has just begun, runs through Monday, July 25 at 11:59 PM AM PST.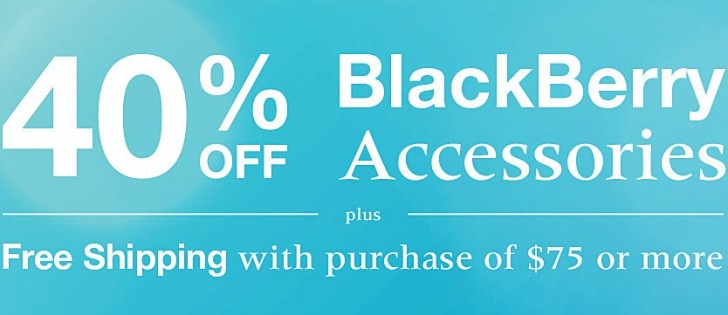 The discount is available in several countries including the US, Canada, the UK, Spain, Italy, the Netherlands, France, and Germany. Specifically for the US and Canada, those spending more than $75 on any ShopBlackBerry purchase will get free shipping as well.
Head to the Source links below to more about the deals as well as to avail them.
?
hmmm... just go die bad spec, bad os 10, bad pricing, too late android adopt, bad aftersales service... its just not ur era anymore
a
iv got the priv, and nobody goes on abwt any other phone the way poeple do wit the priv , thy wana hold n look at my priv. and wen i show them the keyboard n how it scrolls, thy amazed, for more amazed than the galaxies tht luk all the same,even the ...