In case you missed it last time, you'll be glad to know that BlackBerry has brought back the accessory discount deal where-in you get a flat 40% discount on accessories purchased through ShopBlackBerry.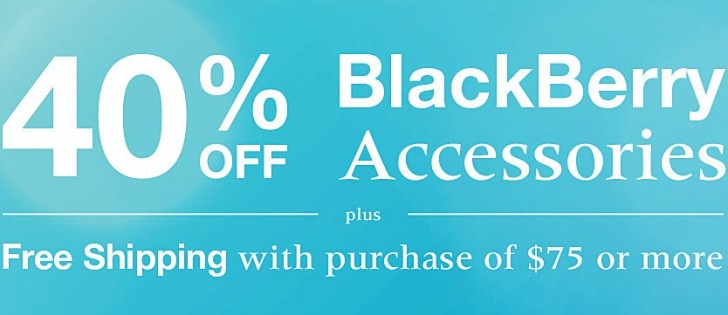 The promo runs through September 27, and is available in several countries including the US, Canada, the UK, France, and Germany. As was the case previously, those in the US and Canada spending more than $75 on any ShopBlackBerry purchase will get free shipping as well.
For more information on the deal as well as to avail it, head to the Source links below.
D
Free shipping and massive accessory discounts....Sounds better than a phone catching fire when you charge it and better than a phone that has no headphone jack and turns into a brick when you update the OS. Blackberry builds the safest and most sec...
D
'once again' tell us what you really think. 'Once again' the ios update doesn't have a universal inbox, customizable home screen shortcuts, quick settings or recent apps page.
D
Why would Blackberry sell Iphone cases...? OnePlus did that, and it was popular because you had the chance of getting a free OnePlus X Ceramic!