After the highly rumored BlackBerry Bold 9800 there is one more Bold waiting for its official announcement, the BlackBerry Bold 9670, company's latest clamshell. Apparently, it will also run the BlackBerry OS 6 and should roll out sometime this summer.
While the first BlackBerry slider, the Bold 9800, has been spotted lots of times (even on video), this is the first time we hear of RIM's latest flip, which, reportedly, will be the latest addition to the Bold series.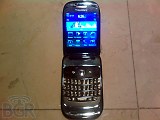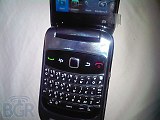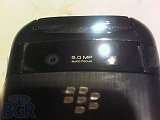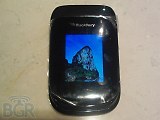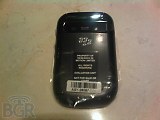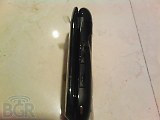 BlackBerry Bold 9670 • Image source
Besides being a fatty, the Bold 9670 is quite well equipped. Word on the street is that the new flip will run company's latest BlackBerry OS 6 and will support Wi-Fi and Bluetooth. The 9670 will also have a 5-megapixel autofocus camera with flash and a full QWERTY keyboard. Unlike the 9800, the Bold 9670 won't come with a touch sensitive main screen on board. The trackpad underneath is touch sensitive though.
And here comes the video demonstrating the new BlackBerry OS 6 on the Bold 9670:
The BlackBerry Bold 9670 is expected to become available in both GSM and CDMA flavors but there is no word on when exactly that is going to happen.
G
Flip phones are stone-age dude.....no matter how they designed it.
B
At last RIM has answered my prayers for an upgrade to the flip 8210. Though a lot of haters don't like this phone and it isn't even released yet ,all i gotta say to you guys is that if u don't like it, don't buy it gosh its that simple.I know will de...
K
Based on the phone looks I recon blackberry will be out of the market soon. I wonder who will buy this brick??? sad....
ADVERTISEMENTS