Introduction
Canadian manufacturer BlackBerry looks to bring its no-nonsense smartphone approach in a form factor that is...unusual, to say the least. It's a company that's no stranger lately to being in the red for quarters on end and the Passport is yet another attempt by BlackBerry to regain its identity (and market share) in a cutthroat industry that's dominated by Android.
Even from a distance, it's apparent that the Passport is a device that's different for a reason. First, the company failed to market a "traditional" smartphone with the otherwise solid BlackBerry Z30. The BlackBerry Q5 QWERTY messenger wasn't any more successful as a return to the bread-and-butter. Now, the Passport hopes to strike gold with a formula that's the best of both worlds while being bound to neither.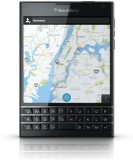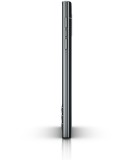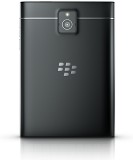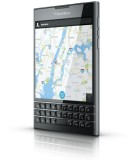 BlackBerry Passport official pictures
The Passport certainly carries a spec sheet to put performance buffs at ease. With a Quad-core 2.26GHz Snapdragon 801 chip and 3GB of RAM, it's easily the most robust BlackBerry smartphone to date. The 4.5-inch square display is also of an impressive 1440 x 1440px, which results in an excellent 453ppi. Here's what else it brings to the table:
Key features
4.5" 16M-color IPS LCD capacitive touchscreen of 1440 x 1440px
Quad-core 2.26 GHz Krait 400, 3GB RAM, Adreno 330
13 megapixel auto-focus camera with face detection and Time Shift, HDR, LED flash, 2MP front facing camera
FullHD (1080p) video recording at 60fps; 720p recording with front-facing camera
32GB storage, microSD card slot up to 128GB; built-in Dropbox and Box integration
Unique touch-enabled 3-row QWERTY keyboard with hardware keys
Stereo speakers
Ability to run Android apps (via the Amazon AppStore or sideloading)
BlackBerry 10.3 OS with Virtual Assistant
3,450mAh battery
Main disadvantages
Awkward design, in which an otherwise compact touchscreen takes some really large hands to use single-handedly and typing is certainly a two-hand job
No 2160p video recording (for such an expensive device)
Non user-replaceable battery
Three-row QWERTY has no numpad, multi-language support potentially problematic
From its odd form factor to BlackBerry OS 10's business ethos, the Passport is undoubtedly targeted at professionals. With BBOS 10 iterations prior to version 10.3, BlackBerry tried desperately to catch up to Android and iOS. After ultimately failing to match the competition, the latest BBOS 10.3 update has refocused the OS towards doing what the company does best: business.
Its capable office suite along with the rich and secure email and messaging capabilities make it a very compelling offer in a corporate scenario. By playing to its strengths, BlackBerry is giving you a reason to consider it above Android.




BlackBerry Passport studio shots
But the Passport certainly doesn't come without its share of drawbacks. The odd form factor takes a lot of getting used to, particularly if you're coming from a conventional smartphone. Up next we'll take a closer look at the design, controls, and handling of the BlackBerry Passport.
o
Hi, I love that phone but i need a better browser and Youtube is not working right, any ideas?
A
Looking forward to recreating my life and sharing my thoughts and technology with blackberry. Canadian branded phone, Blackberry is about to put the security and freedom of choice back to peoples lives worldwide. Don't doubt what you...
M
Blackberry passport make one that can do the apps ie what's app etc and I would by another one in an instant still love them just need to be able to work like an android or apple