The sales of the BlackBerry Passport start today, just as promised. The square screen smartphone hits Canada first with local carrier Telus claiming first dibs. Until October 1, it will run for $200 on a two-year contract, and after that, for $250.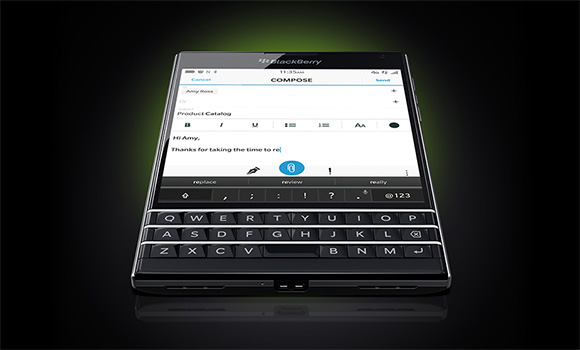 The BlackBerry Passport is also landing in the US on AT&T. There, the phone will cost $250 with a two-year commitment. You can also get it SIM-free from BlackBerry's online store for $599. Note, that this is a temporary promotion from the phone's regular price of $699.
The company will launch the phone in a total of 30 countries including France, Germany, Singapore and the UK, just to name a few. In the UK, an unlocked BlackBerry Passport will cost £484.98.
The Passport has so far been revealed to come with a 4.5-inch 1,440x1,440 touchscreen, a 13 MP rear camera with LED flash, and a 2 MP front snapper. Running the show will be a Qualcomm Snapdragon 800 SoC with a 2.2 GHz quad-core CPU, aided by 3GB of RAM and 32GB of expandable built-in storage. BlackBerry's CEO praised the Passport for having 36-hour battery life, and that will be possible thanks to its big 3,450 mAh battery.
BlackBerry OS 10.3 debuts on the Passport. It will also be available for all BlackBerry OS 10 devices in the coming weeks and months.
M
Love the phone and for anyone who would trade their privacy for a crappy smoke and mirror, "go do it" and when you get spammed and crammed and followed by any "idiot" who wants to know who you are and what you can do for them, rem...
R
Wow! This is the most awaited one for the blackberry users. I wish to have it soon, I just got BBZ10 3 months ago. I loved it, no matter what people say.
D
You keep singing the same song over and over about privacy violations!! Grow up dude.