Blackberry's upcoming phone, the Passport, is slated for a September release. BB purists will be happy to know that the phone will sport a portrait, hardware QWERTY keyboard that has become the manufacturers trademark design.
Not really much else is known about the technical specs of the Passport, aka Windermere (which is the codename for the device). We'll see if the phone can generate enough interest in BlackBerry, because they will need all the help they can get. The company's numbers have dwindled significantly compared to last year. For example, this past quarter the Canadian manufacturer only sold 1.6 million phones, which is a huge decrease from the 6.8 million units they managed to move in the same quarter last year.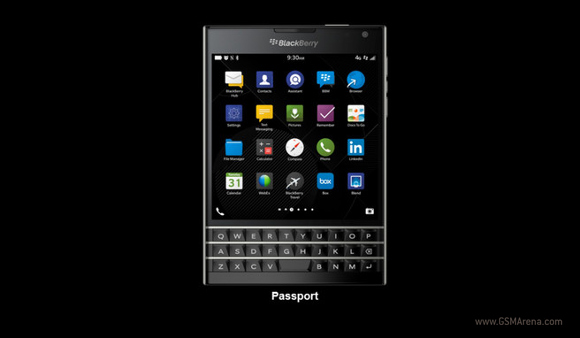 BlackBerry managed to increase the profit margins on their handsets by outsourcing some of its manufacturing operations. This is a new cost-cutting strategy implemented by CEO John Chen, who helped to organize a deal with Foxconn, who will produce all upcoming BlackBerry devices.
Chen was made CEO in November and was handed a raw deal: halt the downward spiral that BlackBerry had fallen into. Chen is having BlackBerry focus on the enterprise market and software development. The company has also found success in emerging markets, especially with its Z3 smartphone in Indonesia. Chen said that the affordable, touch-screen BlackBerry will be making its way to other Asian regions, like India and Vietnam. We will see if these strategies will pay off for BlackBerry and if the Passport may be an intriguing enough device for consumers to pick up and actually use.
A
Have used BB for years and there is no other better phones than them. I like the Z30 and the Passport gonna kill the market. Android should start doing PLAYSTATION games for their customers. Weak security phones with androids
5
Depends on what you have to do with your device..If all u do with ur phone is text text text check mails check mails check mails, Then BBs all that's going to reliable, stable, helpful and what not...