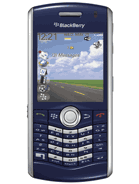 H
we are now aboute 2008 and bacckBerry still leave in ancent years . this time for technology , 3G , gps , >5MB camera ,and...........
Sory for this but its a reality
?
O2 have code named this the 'Dolphin' and we will be stocking this before Christmas.
?
Dont need Camera. HSDPA and GPS are things need urgently to be added.
S
First device w/WiFi, it's nice but in not a QWERTY most like a QETU keyboard.
?
8100 is a great phone with great email and message features, 8120 even better with wi-fi and 2 mp camera. When can I buy one in Canada? And how much? By the way, I have been told blackberry is coming with 9100, 3G wi-fi, camera and TouchScreen. All in one phone!
Total of 433 user reviews and opinions for BlackBerry Pearl 8120.