For a limited time, BlackBerry has slashed the prices of its Priv and Passport smartphones in Canada. While the company's debut Android smartphone has received a CAD 150 price cut, Passport's price is down by up to CAD 110.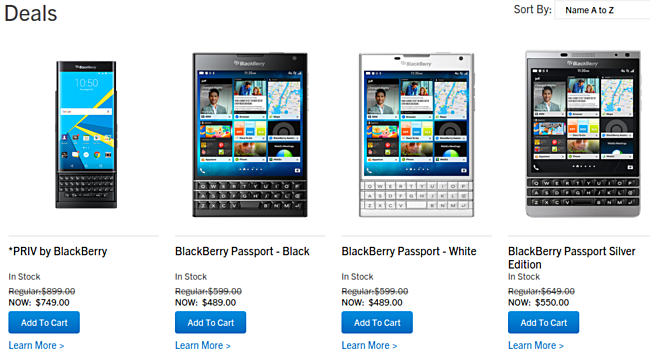 This means that the Priv is currently officially available for CAD 749, while Passport is going for CAD 489 (Silver Edition costs a bit more at CAD 500). The promo runs until July 12, so you have sometime to decide whether or not it's worth availing any of these deals.
?
Are you out of mind? What is secure then? Ios or windows? If you believe any is more secure then you need treatment
?
Even at that price it is way too high Sd 808 Look at xiaomi with the sd 808 selling below 200
G
There is a discount for this phone every month,haha...Its like an agony for Blackberry.They are lowering the price continously,just to force people to buy their overpriced crap.They failed.In a market,where are S7,Iphone 6,Lg g5,they have no chance w...